Jung Hyung Don And Defconn Reunite In Brand New Idol Show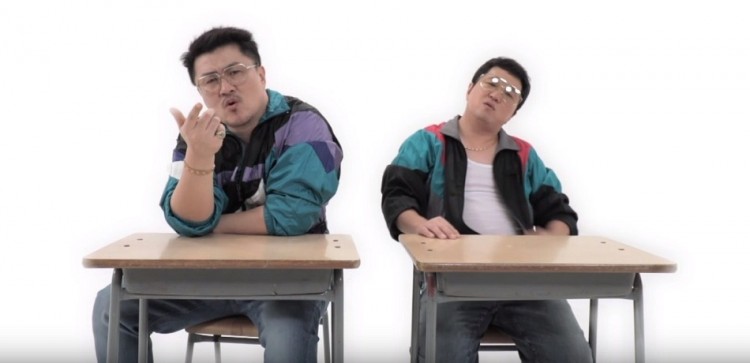 Jung Hyung Don and Defconn are not ready to say goodbye in hosting the idol show just yet. The duo revealed that they are coming back together for a brand new idol show.
The former MCs of MBC's Weekly Idol will be hosting a new idol variety show, titled Idol Room, for JTBC. Idol Room is set to have its first recording in mid-April. It is slated to premiere in May.
The announcement comes a couple of days after the first episode of Weekly Idol without Dony and Cony aired. The chief producer of Idol Room, Sung Chi Kyung, revealed that right after they found out that the duo is leaving Weekly Idol, they reached out to the MCs and discussed the new show.
The network exec added that they will be including new ideas on the show to make it distinct from Weekly Idol. It was also revealed that Jung Hyung Don and Defconn will also reunite with some of the production staff from Weekly Idol, including production director Kim Jin.
Idol Room aims to become a reliable newscast like JTBC's Newsroom. The only difference is that the new show will only feature idols as the main guests. This is the first time for JTBC to have a musical show like Idol Room.
"Idol Room is in part a play on JTBC's headline news program, Newsroom. Just as Newsroom deals with news with an empathetic, relatable approach, Idol Room will also treat idols in the same manner," Koreaboo quoted Sung as saying.
The Jung Hyung Don And Defconn Tandem
The dynamic duo hosted Weekly Idol for seven years. Defconn served as MC since 2011, while Jung Hyung Don took a break from showbiz in November 2015 due to an anxiety disorder. Other than Weekly Idol, he was involved in several TV shows such as Infinite Challenge and Please Take Care of My Refrigerator. Less than a year later, he returned to Weekly Idol.
Earlier this year, MBC Every1 announced that both Jeong Hyeong-don and Defconn are stepping down from the show. Apparently, the comedians decided to leave after MBC Every1 announced changes to some of its programs. They were replaced by Lee Sang Min, Yoo Se Yoon, and Kim Shin Young as new Weekly Idol MCs.
Jung Hyung Don is currently hosting KBS2's music reality television show Hyena on the Keyboard. The show premiered in October 2017. Defconn, on the other hand, is still with the reality-variety show, 2 Days & 1 Night. He joined the show in 2013. Defconn also appears in new tvN medical drama, A Poem a Day, alongside Lee Yu-bi, Jang Dong-yoon, Lee Joon-hyuk, and Lee Chae-young.
© 2023 Korea Portal, All rights reserved. Do not reproduce without permission.