EXO's Sehun Fans Shower Idol With Expensive NY Times Ad And Times Square Billboards On His Birthday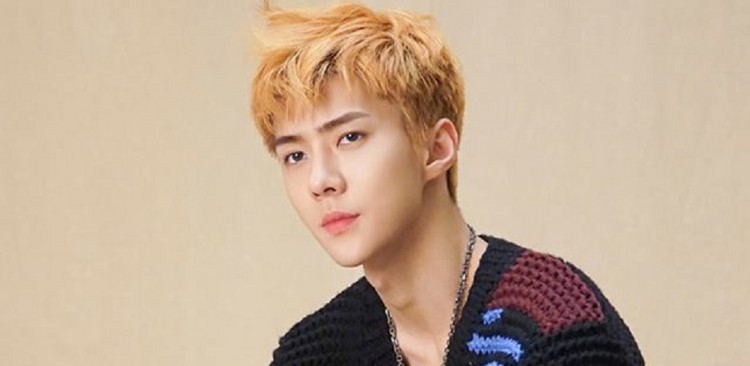 EXO member Sehun could be the happiest birthday celebrant on the planet. His fans spent a huge amount of money to make his 25th birthday extra special by flashing his face in New York's Times Square and placing an ad in one of the leading newspapers in the U.S.
Sehun has invaded the skyscrapers of Times Square in New York City on Thursday when his face appeared in several LED billboards in the area. Additionally, a full-page ad of the K-pop idol also appeared in The New York Times newspaper on the same day. All of these were paid for by his avid fans.
According to Metro, Sehun fan sites, Ohsehunbar and Cxungi, spearheaded the ad campaign in different countries. Reports indicate that Ohsehunbar contacted The New York Times six months ago and it took a while before the newspaper accepted the ad placement. The New York Times is the second-largest paper in circulation in the U.S. with a weekly distribution of 2.1 million.
How Much Sehun's Fans Spent For His Birthday Ads
The ad in The New York Times makes Sehun the first K-pop idol to have a full-page ad in a premium American newspaper. A full-page ad in the nationwide edition of NY Times costs about $150,000. This doesn't include the cost of color. The amount also varies depending on the section of the newspaper where the advert will be placed and the context of it.
Sehun's birthday greeting is a full-page, full-colored ad. This means his fans could have spent at least $150,000. Sehun's newspaper advert has a simple message: "Oh Sehun Happy 25th Birthday." It also mentioned Sehun's upcoming Netflix show Busted which will premiere on May 4.
As for the LED display ads at Times Square, no amount has been released as of yet. The high resolution LED display in the area reportedly costs between $165,000- $175,000 a month. Sehun's birthday greeting at Times Square ran for only a whole day, from April 11 to April 12.
Other than NYC, several of Sehun's birthday greetings were also displayed in other countries. It was seen on panels at the Gangnam subway in Seoul, luggage carts at Incheon International Airport, and at the carts of Korean retail store Homeplus.The birthday message was also displayed at COEX Mall in Gangnam, Shanghai's Twin Towers in China, and in Manila, Philippines.
There has been no information on who paid the ads in South Korea and in other countries. Meanwhile, the hashtag #HappySehunDay has been trending on Twitter, too. It was one of the top 10 trending topics worldwide and the top trending topic in Korea.
© 2023 Korea Portal, All rights reserved. Do not reproduce without permission.