Nayeon, Jungkook Dating Rumors: Evidence Revealed BTS Singer, Twice Member Like Each Other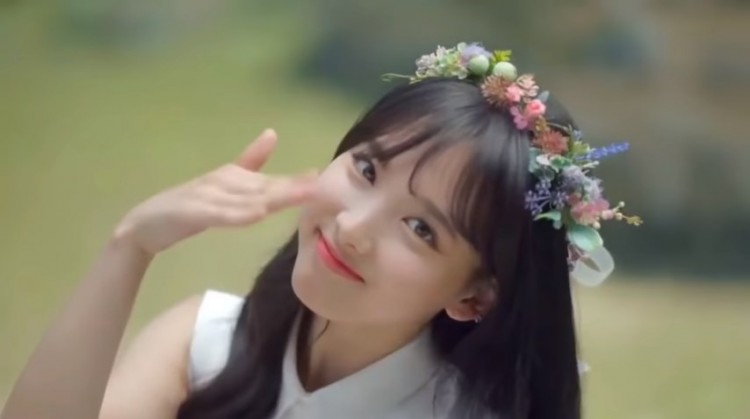 It looks like some netizens are rooting for BTS' Jungkook and Twice's Nayeon as the latter often talks about the group. In fact, fans are now assuming the two are dating, although nothing is confirmed yet. On Ji Suk Jin's radio program, 2 O'Clock Date, on Wednesday, April 11, she once again mentioned the South Korean boy band's song.
In a previous interview, Nayeon opened up about her sleeping problems. When she is encountering her bad sleeping habits, the Twice member revealed BTS' song, "Fire," is helping her to get to sleep. "I sang BTS's 'Fire' while sleeping with the electric blanket on," she revealed.
As she once again mentioned BTS, netizens noticed this is not the first time Nayeon talked about them. To recall, according to All Kpop, the Twice member referred to the boy band's song "Blood, Sweat, and Tears" when she said she had spilled "blood, sweat, and tears" when they recorded their track, "Heart Shaker."
"She tends to mention BTS often," a fan said. Another supporter then assumed Nayeon is dating a BTS member, although they never named who. As some fans question who among the boys she is dating, netizens believed it is Jungkook. In fact, Koreaboo listed the possibility of it.
In an article, the publication noted Jungkook is showing some "unusual behavior" when Nayeon is around. Of course, fans commented the Twice member is so "beautiful and charming," the BTS singer can't help but like her.
During ISAC, Jungkook was watching Nayeon wrestle and it seemed like he was absorbed in the fight. As the Twice member won, the BTS member couldn't help but celebrate as he jumped and seemed very happy until he managed his emotions, composed himself, and seated himself again.
In another event, Jungkook was caught staring at Nayeon. He was even seen glancing at the Twice singer. The BTS member was also evidently nervous when she graced his show. Also, he perfectly knew how to dance the girl band's signature "Shy Shy Shy" move.
However, some fans think that the dating rumors are nonsense. In fact, a netizen questioned if someone sings a BTS song, does that mean they are already dating. "Stop forcing it," the fan insisted. A follower even accused some fans are crazy for starting this kind of hearsay.
© 2019 Korea Portal, All rights reserved. Do not reproduce without permission.