'My Mister' Update: IU Fears Playing Lee Ji-an's Role Because Of 'Chat-Shire' Controversy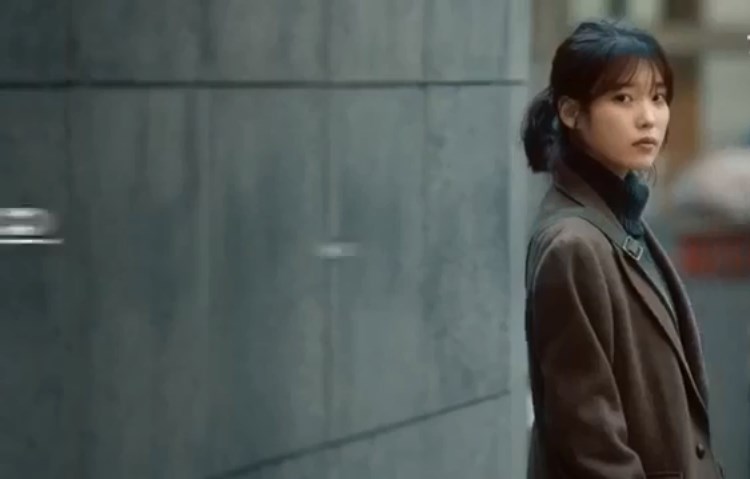 In spite of the fears that My Mister will not be supported by fans, the tvN drama has reached the number one spot on the weekly TV charts. Thanks to the show's different kind of story about a middle-aged man, Park Dong-hoon (Lee Sun-Kyun), and a young woman, Lee Ji-an (Lee Ji-Eun), it became a hit. However, at a press conference for the series on Wednesday, April 11, the singer and actress revealed she almost refused her role.
According to All Kpop, the 24-year-old star was afraid to play the role of Lee Ji-an because of the controversy her album, Chat-Shire, had been through. "As a singer, I was aware of the controversy following an album I released," she said. In My Mister, IU plays the role of a young woman who has a special relationship with a middle-aged guy.
IU feared that she might not play Lee Ji-an's role perfectly and if she doesn't deliver it smoothly, fans might get angry. As she tried to be more "solid about it," she wanted to be aware if My Mister's director, Kim Won-Seok, has any knowledge of her album's controversy. She is even worried that her inclusion in the show might affect the drama. "I was afraid the drama might cause controversy because of me, so I didn't want to be cast at first," she revealed.
However, IU eventually took up the role and explained that if Chat-Shire's controversy and My Mister's script won't work out, she will scrutinize it even further. But, upon reading and understanding it from a another point of view, she knew it was a good project with a bunch of good people. Kim Won-Seok also supported her and gave her the confidence to play Lee Ji-an's role. "So, I said I'd do my best," she affirmed.
Meanwhile, tvN's My Mister tells the story of a young woman, Lee Ji-an, who is drowning in debt. She is working hard to make enough money to pay for all her dues. This is until she meets the middle-aged man Park Dong-hoon.
Although My Mister has a theme of heavy drama and a dark storyline, the Kim Won-Seok strongly believed fans will see it as a "heart-warming and soothing" television series. "It is about someone becoming special to someone else," he said at the press conference, per Yonhap News.
In fact, My Mister managed to top the weekly TV rating chart for the week of March 19 to 25. It earned a score of 272.4 on the Content Power Index (CPI) after a bumpy start.
© 2019 Korea Portal, All rights reserved. Do not reproduce without permission.