Brad Pitt Allegedly Has New Romance With MIT Professor, Finally Moves On From Angelina Jolie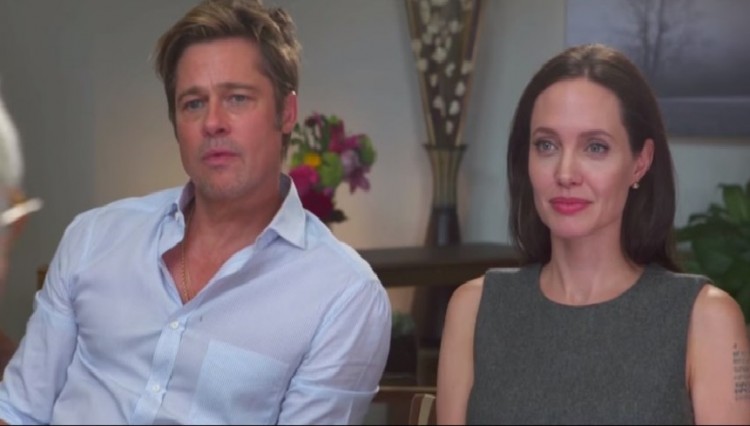 It looks like Brad Pitt has finally moved on from Angelina Jolie. There are swirling rumors that the 54-year-old actor is currently dating the Massachusetts Institute of Technology professor Neri Oxman. In fact, it is said to be going on for a while now.
According to Us Weekly, Brad Pitt has been quietly dating Neri Oxman since fall. As a matter of fact, the 42-year-old architectural designer was the first woman that was linked to the film producer since he and Angelina Jolie formally announced their separation in September 2016.
Allegedly, a source revealed to the publication that Brad Pitt and Neri Oxman got romantically involved quickly after he and Angelina Jolie parted ways. "Brad's absolutely smitten by her," the insider continued to say.
However, to ensure they would not be disturbed by paparazzi, Brad Pit is taking great measures to avoid being spotted in the public eye. From here, there are reports that they continue taking secret trips in different countries. They have even traveled internationally together to attend a few occasions. It was even said that the Inglorious Bastards actor accompanied Neri Oxman to a speaking engagement at the Design Indaba conference in South Africa in February.
Meanwhile, there are reports Brad Pitt admired the media arts and sciences' professor's line of 3D-printed chaise lounges at MIT. Page Six also reporting that their so-called relationship began with their shared love of architecture. It was even said that he met Neri Oxman through an architecture project at MIT. With that, the alleged couple's chemistry is "off the charts."
So, according to People, Brad Pitt and Neri Oxman have known each other for a while now. Angelina Jolie's ex-husband was even spotted at MIT in November 2017. He even seemed to attend one of his new girl's classes the week after Thanksgiving occurred.
To prove the claim, several students from the said school shared some photos with the actor as he posed with the class. There was even a snap where Brad Pitt was seen standing next to the professor. "She's genius and gorgeous," an architect, who saw Neri Oxman personally, told the publication.
In the images, Brad Pitt looked dapper in his all-black outfit and happily smiled with the students. However, the photo where he was standing close to Neri Oxman was said to be deleted.
© 2019 Korea Portal, All rights reserved. Do not reproduce without permission.