Carrie Underwood's Fans Stood By Her Amidst Facelift Speculation And Wendy Williams' Comment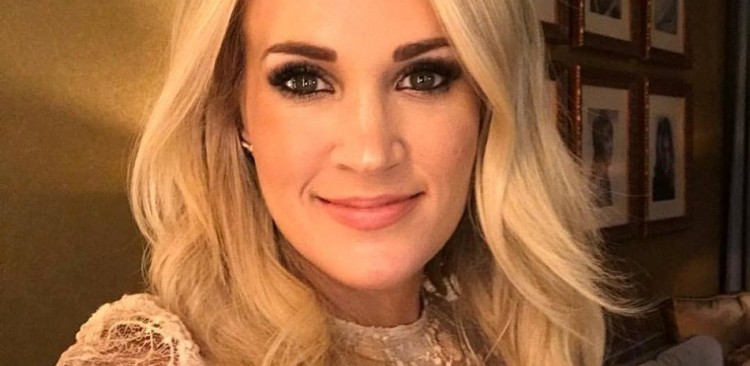 Carrie Underwood has finally shared the photo of her face for the first time since the accident in November 2017. Many of her fans are happy that the country singer is back and prepping for her upcoming gigs. However, there are some who still have doubts whether the singer really had an accident or if she had facelift procedure.
Underwood recently shared a black and white photo of her while working in the studio, and it stirred more speculations about her face. The buzz about the American Idol winner's face began earlier this year when she said that she might look a little bit different because of the 40 stitches she had due to an accident.
Then, in the previous episode of The Wendy Williams Show, host Wendy Williams talked about her doubts about the singer's statement back in January, hinting that Underwood may have been faking her injury so that she could recover from a secret facelift procedure. Williams then pointed out that Underwood did not have a facelift after all as the singer's face did not change based on her latest photo.
"Apparently it's not a facelift because this side of her face looks like her face. It shows only the left side of her face, not the right side," Williams said while looking at Underwood's photo.
The TV host continued to question Underwood's motive for bringing up the photo. She added that Underwood's fans may get disappointed and could "turn on" her if they found out that she only has a small scar on the right side of her face.
"I don't know what's on the right side but if it's not a big scar, people might turn on you," William continued.
In what seems to be an answer to all the questions about the right side of her face, Underwood shared another photo of her revealing both sides of her face. In the photo, she is seen rehearsing for a performance. However, the photo is taken a little bit far. Hence, it is not clear whether or not she has a big scar on the right side of her face.
Carrie Underwood's Fans' Reaction To Her Latest Photo
Many of Underwood's fans understand why she kept her face hidden from the public while she is still recovering from the facial injuries she sustained from the accident. Most are glad that the singer is now doing great. Others said no matter what she looks like now, what's important is that she is a great performer.
"Anyone would have a hard time adjusting to a large facial scar. In fact, most women would be devastated. Especially one of the worlds most beautiful women who grace the cover of every magazine like Carrie. She's revealing more and more of her scar at her comfort level. Give her a break! Send her some love!" One fan commented on Underwood's photo.
Underwood's fans don't need to wait for long before they can see her whole face again. The Academy of Country Music Awards has announced that Underwood will perform at the awards night on April 15. Underwood is nominated in two categories - female vocalist of the year and vocal event of the year for her duet with Keith Urban on their song "The Fighter."
© 2019 Korea Portal, All rights reserved. Do not reproduce without permission.