'One Piece' Chapter 901 Release Date & Spoilers: Luffy To Have 'Bloody' Fight With Katakuri, Straw Hat Pirates Likely To Escape Big Mom's World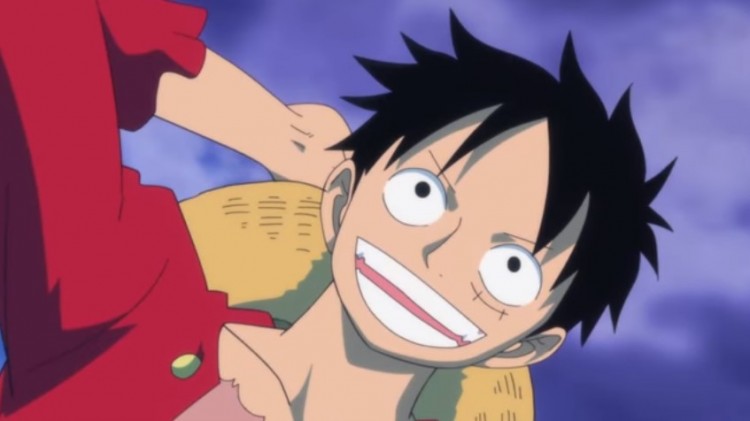 Many fans are now thrilled for the up and coming One Piece Chapter 901. The most recent episode featured Big Mom enjoying her cake and singing cake songs while there's chaos happening around her. The chapter ended with a scene featuring a canon trying to hit the Sunny, which had fans wondering if Monkey D. Luffy and the other Straw Hat Pirates were put in a serious danger.
No official spoilers for the upcoming One Piece Chapter 901 have been released as of yet. However, there are already reports claiming that the imminent new episode is still a part of the Whole Cake Island arc. One Piece creator Eiichiro Oda told Weekly Shonen Jump magazine that the current installment will feature the battle of Luffy and the Straw Hat Pirates against the four emperors.
In other words, while the Whole Cake Island arc is set to come to a close very soon, avid followers of the manga series could expect that there would be more chapters airing in the next few weeks including the upcoming One Piece Chapter 901. A fan even claimed that the arc is likely to end after five to ten chapters. Should these predictions come into reality, this will also mean that the Reverie arc is not arriving any time soon.
Other One Piece Chapter 901 spoilers suggest that Sunny was not really destroyed. Reports have it that the ship possibly got hit by the canon but it might not be the one fans saw go up in a fire. This could mean that Luffy and the Straw Hat Pirates are not harmed at all, one Reedit user suggested.
It was also claimed that One Piece Chapter 901 might feature the escape of Monkey D. Luffy and his friends from Big Mom's territory. Meanwhile, Comic Book shared that the Luffy will have a bloody fight against Katakuri. Eiichiro Oda even teased that there will be a huge fight happening in an upcoming new arc.
The upcoming new chapter is set to be released next week. Stay tuned for the latest spoilers, news, and updates about One Piece Chapter 901!
© 2019 Korea Portal, All rights reserved. Do not reproduce without permission.