TWICE's Tzuyu Reveals Hilarious Mistake Because Of Her Poor Korean Language Skills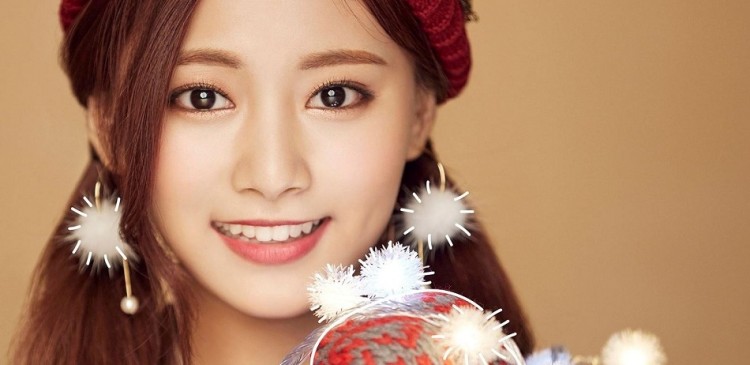 TWICE member Tzuyu is a talented performer but she is not a perfect person. Tzuyu revealed that she used to be really bad in the Korean language and there was an instance where she committed a mistake in using the language in public. Fortunately, the audience just laughed about the error.
Tzuyu is one of the non-Korean members of K-pop female group TWICE. She was born and raised in Taiwan. She moved to South Korea in 2012 to start her training as a singer after she was discovered by talent scouts in an art workshop in her home country.
Tzuyu appeared in the recent episode of KBS2's Hello Counselor along with her bandmates Sana and Jeongyeon. In the episode, some viewers shared their worries while the celebrity hosts and guests listen and give advice. Tzuyu confessed that she made a mistake in her early days as a singer because of her poor Korean language skills.
"When sharing my final comments, I said, 'Today was so boring' and everyone suddenly burst into laughter," she admitted. Tzuyu explained that she actually wanted to say, "I had much fun today."
Learning different languages has become a priority for Korean idol groups. K-pop artists are required to learn other languages aside from their native dialect. Most are trained to speak English, Korean, Japanese, and Chinese for several years in order to promote their songs abroad.
Management agencies typically train their talents in English, Japanese, and Chinese. Some send their trainees overseas to achieve an in-depth level of fluency in the language. Among the famous K-pop artists who can speak at least three languages are CL of 2NE1, Wonder Girls' HyeRim, Jackson of GOT7, Ok TaekYeon of 2PM, BTS' Rap Monster, and SHINee member Key.
Tzuyu As TWICE's "Visual"
Hello Counselor MC Lee Young Ja asked Tzuyu, Sana, and Jeongyeon if they are the members who are considered as "visuals" for TWICE. After a moment of thinking, Jeongyeon jokingly confirmed that they are indeed the band's "visual."
In the K-pop world, a "visual" usually refers to a member who has the natural charm to draw people's attention. Having a "visual" could help the group get more exposure as he or she is often invited to do TV appearances, CF, fashion shoots, and others. If the audience reacted positively to the group's "visual," they often become interested in the other members, too.
Meanwhile, TWICE recently released their latest album What Is Love? and the music video for its lead track of the same title. In the MV, pays tribute to some of the popular movies of all time. Tzuyu reenacts two Hollywood movies in the clip.
She was seen with Sana imitating the dance off scene from the Pulp Fiction flick. Tzuyu again appeared with Jeongyeon to reenact the famous fish tank moment between Leonardo DiCaprio and Claire Danes in the movie Romeo + Juliet.
© 2023 Korea Portal, All rights reserved. Do not reproduce without permission.