Winner New Album Update: KBS Bans 'Everyday' On All Of Its Shows, Boys Disappointed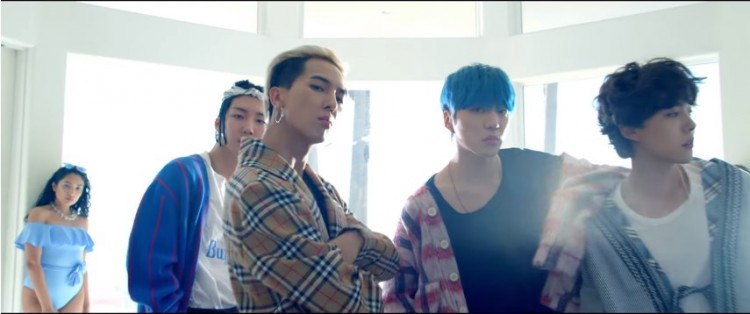 Winner released their new album, Everyday, on April 4 and it is has been the buzz around town. Aside from hitting the charts, the title track is now being surrounded by controversy. According to reports, the South Korean boy band's title track is banned from being heard or performed on KBS.
"Everyday" is deemed unfit for broadcasting on KBS, Korea Boo reported. This is because of the song's lyrics that contain the word "lotto," short for "lottery." The network considers the said word inappropriate to be used as it refers to a "specific product brand."
Hence, "Everyday" can't be used in any of the KBS shows. Also, Winner can't perform their title track if they don't change the lyrics. As a result, the group's leader Kang Seungyoon expressed their disappointment with the network's decision on the show Lee Sooji's Music Factory.
"We can't sing 'Everyday' live because it was banned from KBS," he said. They can't even play the song either, but they are still hopeful they will get to perform it again in the network someday. As Lee Sooji's Music Factory is a radio show on KBS, they were not able to sing it live or play it on air.
To fix things up, Winner revealed they already pitched a new version of "Everyday" that will change the word "lotto" into something else. With that, they are now waiting for KBS' decision to let them perform the title with revised lyrics.
Seungyoon continued to say it is not a big deal for them to change the lyrics to "Everyday." In fact, they already submitted the song's revised version. So, when KBS gives them the green light, they will be more than willing to perform it once again. For now, Winner will continue performing and promoting their latest track on SBS and MBC as it fortunately passed its broadcast inspection.
Talking about their new song, Seungyoon told Soompi "Everyday" is different from their previous tracks like "Really Really" and "Island." Winner considers this track as a "bright song from the trap genre." In fact, this is the first time they tried to do this kind of music.
Winner thought of a way to write a song about spending time with a loved one every single day. They added the track with "popular appeal" and quality music. Seungyoon continued to say that he has a strong desire to create new music continuously, thus "Everyday" was born.
© 2023 Korea Portal, All rights reserved. Do not reproduce without permission.