Cryptocurrency Crash Hits South Korean Millennials The Hardest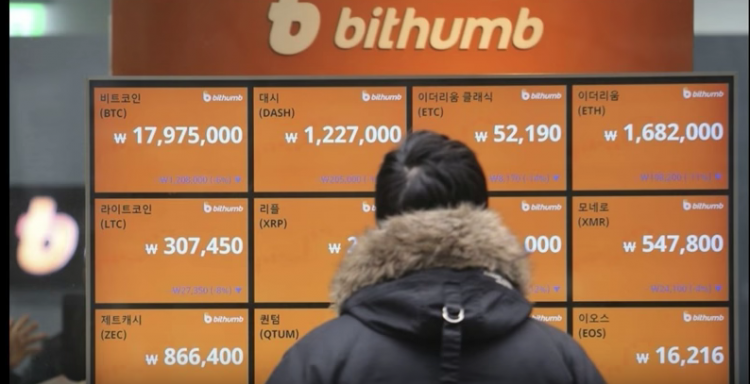 In 2017, the Bitcoin craze in South Korea started heating up and it urged many residents, mostly millennials, to invest. In a society that is hyperconnected to the Internet and at the same time, there is a scarcity of jobs for young people, Bitcoin was then a surefire way to prosperity until it tanked earlier this year.
Many millennials were hooked to cryptocurrency. They basked in the earnings and was enamored, refreshing their phones practically every minute every day to monitor the cryptocurrency market.
South Korea's economy may seem okay on the outside being the home of major industry leaders such as Samsung. In fact, it's the 11th largest economy in the world and you would think that people here have it easy. However, that is not the case for the young ones.
The youth struggles to get careers despite their outstanding education. For the past five years, the unemployment rate has hovered and it is even higher this year. Living in a highly educated economy makes it difficult for millennials to set themselves apart as almost everybody have the same qualifications as them.
"The design of Korean society is a big reason why the cryptocurrency became so popular. People here are generally unhappy with their current status in society," says Yohan Yun, an assistant reporter in Seoul who also invested in Ethereum.
It was in January this year when the price of Bitcoin crashed, wiping out $44 billion of value in January. With the crash and the extreme fluctuations, it caused emotional distress to Ethereum investors especially millennials.
In fact, there have been multiple suicides that have been linked to the crash of Bitcoin. On February 1, a student was reported to have died of suicide following the crash. The student invested $18,500 in cryptocurrency.
In light of this, the government is already working on Bitcoin regulations to keep cryptocurrency in check. Millenials who were greatly affected by the crash may be devastated but still, some still remain hopeful and eager to start anew.
"Money is not the only thing in life," said a university student who was affected by the crash.
© 2019 Korea Portal, All rights reserved. Do not reproduce without permission.