Wanna One To Show Their Other Side In Photo Essay, 'Boomerang' Wins In 'Show Champion'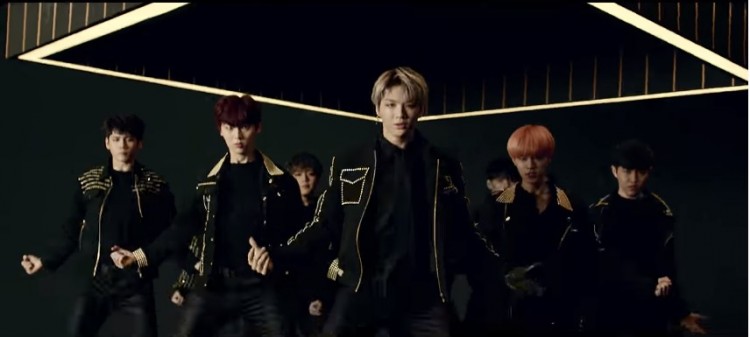 Aside from a world tour, Wanna One has another treat for their fans. Kang Daniel, Park Ji-hoon, Lee Dae-hwi, Kim Jae-hwan, Ong Seong-wu, Park Woo-jin, Lai Kuan-lin, Yoon Ji-sung, Hwang Min-hyun, Bae Jin-young, and Ha Sung-woon are set to have their own photo essay book, and they are now working on it.
Wanna One's photo essay is said to have the never before seen photos of the South Korean boy band. According to All Kpop, it contains the boys' on and off-stage images, revealing another side of them. In fact, there are reports CJ E&M already made a deal with a publishing company right after Produce 101 Season 2 ended.
As a matter of fact, the entertainment company has been planning to release the photo essay as Wanna One's photos had already been taken when they were introduced. To confirm the reports, the media contents company's representative said the book is going to be published really soon.
"The release date has not been confirmed, and it's still in the planning stages," the rep continued to say. However, they are yet to decide if Wanna One's photo essay's final publication will be in April or May. Also, the book's concept is yet to be revealed. But, they are sure that no matter what the concept is, fans will surely love it.
Meanwhile, Wanna One's return with their new song "Boomerang" is evidently a success. In fact, the South Korean boy band secured another trophy for the said track. In MBC Music's Show Champion episode on Wednesday, April 4, the group competed for the special outdoor show at Ulsan.
Wanna One was against other South Korean pop stars like TVXQ with their song "The Chance Of Love," Mamamoo's "Starry Night," Big Bang's "Flower Road," and Monsta X's "Jealousy." But, with all the hit songs they faced, their track "Boomerang" took the win.
One by one, the Wanna One members gave their speech and thanked their fans for the support they have been receiving. Of course, this includes the Wannables. They also gave their gratitude to Show Champion's crowd, who continued cheering for them in spite of the poor weather. For the record, this win marks their sixth trophy for "Boomerang."
© 2023 Korea Portal, All rights reserved. Do not reproduce without permission.