Super Junior Update: Heechul, Lee Soo Geun, Eun Ji Won To Lead MBC's New Variety Show 'Music Cue'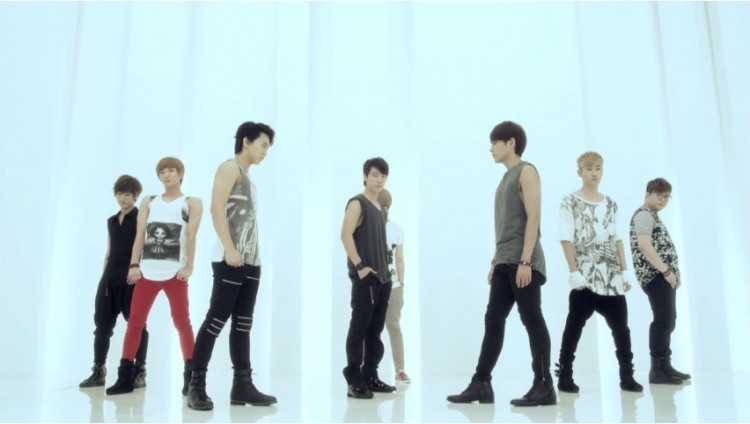 There are talks that Super Junior members Heechul, Lee Soo Geun, and Eun Ji Won could be part of the new variety show replacing MBC's Infinite Challenge. The upcoming program is said to be a music quiz act and will be titled Music Cue.
It is now confirmed that Eun Ji Woon and Lee Soo Geun will be leading the new variety show on MBC, All Kpop reports. Music Cue will take the place of Infinite Challenge's timeslot as it comes to an end. However, SM Entertainment has yet to reveal if Heechul will be joining them.
Music Cue will be produced by Choi Hang Ho and will air every Saturday. Its first episode will air at the end of April.
Insiders earlier revealed that MBC's new variety show is going to be led by three artists. The names of Super Junior's Heechul, Lee Soo Geun, and Eun Ji Won then emerged. At the time, the group's agency, SJ Label, also revealed that their appearance is still being negotiated.
Previous reports revealed that Choi Heng Ho is working on a new variety show that will feature music quiz. This program is going to feature some famous singers and idols. Infinite Challenge, on the other hand, ended on March 31 after 13 years on the air. The producers are said to be planning for Season 2, although nothing is confirmed yet.
Meanwhile, Leeteuk and Donghae talked about their hopes to be reunited with the rest of the Super Junior members. As they are now promoting with only six members, Leeteuk recalled the times they used to promote with 13 members.
At the time, they were still with the former Super Junior members Hang Geng and Kibum. In fact, he even revealed, per Soompi, there is a complete photo of them in front of his television at home. He even felt nostalgic when he was watching the reunion episode of H.O.T. on Infinite Challenge, and the snap often caught his eye.
From here, Leeteuk foresaw that all of the Super Junior's 13 members would be reunited once again on stage someday. Alternatively, Donghae is waiting for the opportunity to appear with his bandmates. The last time that the group performed together was in 2009 for the song "Sorry Sorry."
© 2023 Korea Portal, All rights reserved. Do not reproduce without permission.