EXO-CBX New Album: 'Blooming Days' Tracklist, Release Date, Teaser Image, Video, Logo, And More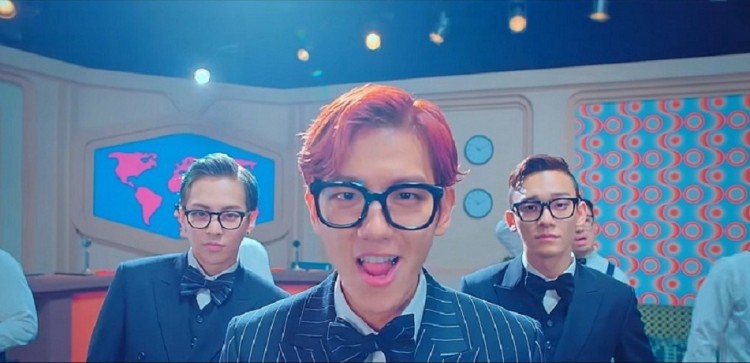 K-pop group EXO-CBX has dropped a series of clues on what to expect in their upcoming album. The group released the tracklist for their new album, Blooming Days, ahead of their comeback this month. Along with the list, the squad teased the EP in a series of short clips, a teaser image, and a new logo. Here's everything that we know so far.
EXO-CBX New Album Tracklist
The sub-unit of EXO's second EP has a total of seven songs. The tracks are titled, "Monday Blues," "Blooming Day," "Sweet Dreams," "Thursday," "Vroom Vroom," "Playdate," and "Lazy." Each song represents a day in a week and is written in a calendar.
The title track of the EP is called "Blooming Day" which refers to springtime. Apparently, it is a dance-pop track that has a light and modern vibe. The lyrics feature a confession after one's feeling has changed.
Release Date
In another hint of what to expect for the EXO-CBX comeback, the K-pop idols have dropped a teaser image for their new album release date. On EXO's official website and social media accounts, the squad shared an interactive image of blocks. Some of the blocks spell out "Blooming Days," "0410," and "CBX."
Likewise, the group's Instagram account has been featuring blocks that read "EXO CBX M02." It could be in reference to the upcoming EP being their second mini album.
Teaser Text Clips
The countdown began on Thursday. EXO-CBX shared what seems to be some lyrics from their upcoming album. The text on the first teaser clip was translated to "The feelings I've been holding in pour out like this." The post on Twitter also featured the hashtags #Chen and #D-7.
Since then, it had been followed by more teaser clips and clues on what to expect in EXO-CBX upcoming album. The latest of which is a short clip that includes a hashtag #Xiumin and the video text that reads, "Can I be your boyfriend?"
There was also a clip with the hashtags #Baekhyun and #D4. The attached clip texts read "Perhaps happiness is simple. Short naps, wordless conversations. It's fine this way." All of the short text videos pump up the hype for the new album as well as the excitement of fans.
EXO-CBX New Logo
A new logo was also released on the band's official social media accounts. It seems like it is specifically designed for the group's unit, EXO-CBX, as the design consists of the letters C, B, and X. The design also resembles a smiley face.
EXO-CBX is set to drop their new mini album Blooming Days on April 10. The K-pop group is also slated to drop their first full-length Japanese album, titled Magic, on May 9. It will be followed by a Japanese concert tour, dubbed as Magical Circus, on May 11.
© 2023 Korea Portal, All rights reserved. Do not reproduce without permission.