'Game Of Thrones' Season 8 Predictions & Spoilers: Series Will Have A 'Devastating' End, Aidan Gillen Reveals, Jon-Daenerys May Be In Trouble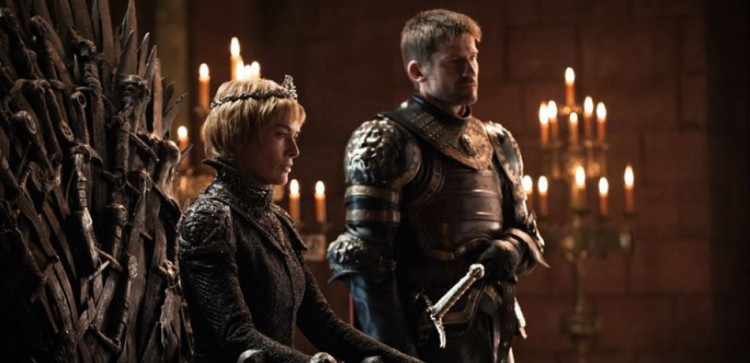 It seems like Game of Thrones Season 8's filming at a small village named Moneyglass in Northern Ireland have been ended. Because of this completion, the cast and crew are reportedly on a short hiatus at the moment. Filming will commence soon after the team gets back from the break at the King's Landing set that has been created near Titanic Studios. This is said to be the last leg of the production.
While filming for Game of Thrones Season 8 officially commenced on October 23 last year, the series will be premiered anytime in 2019. While fans are quite upset to know that this is going to be the last season, one former star of the show has recently teased what can take place in the "devastating" finale.
Aidan Gillen character, Master of Coin Lord Petyr Baelish aka Littlefinger was killed off in the Season 7 of Game of Thrones. This dishonest person's life ended by Arya Maisie Williams as he sliced his throat in a merciless killing that will always be remembered by the Game of Thrones Season 8 viewers.
Gillen revealed Game of Thrones Season 8 would have lots of surprises
The actor, who has no role in Game of Thrones Season 8, said that he is excited to see the end of the series, hence he is not disappointed for its ending. He hopes to see that there is still room for a plenty of surprises. He further said that he would most likely be devastating according to his perception, as reported by Express.
"Although I am not working on it anymore, that's beside the point - the experience will always be there. It's spliced into my life," Maze Runner: The Death Cure actor Gillen said. Other spoilers suggest that Jon Snow and Daenerys Targaryen could possibly be in danger in Game of Thrones Season 8.
Jon may be in trouble in the upcoming season
On the other hand, a new Game of Thrones Season 8 theory has swirled up that Jon (Kit Harrington) will be betrayed with huge consequences. Daenerys (Emilia Clarke) and Jon captured a Wight to bring it to Cersei (Lena Headey) with an objective to gain her trust. However, Jon and Daenerys are almost convinced that the Iron Throne holder will assist them by giving the army to defeat the Night King (Vladimir Furdik).
Now several fans believe that the pair will find themselves betrayed by Jon's northern army. Game of Thrones Season 8 will its premiere anytime in 2019.
© 2019 Korea Portal, All rights reserved. Do not reproduce without permission.