'Star Wars Battlefront 2' 2.01 Update Fixes Bug Issues And Problems, Makes Gaming Simpler, Easier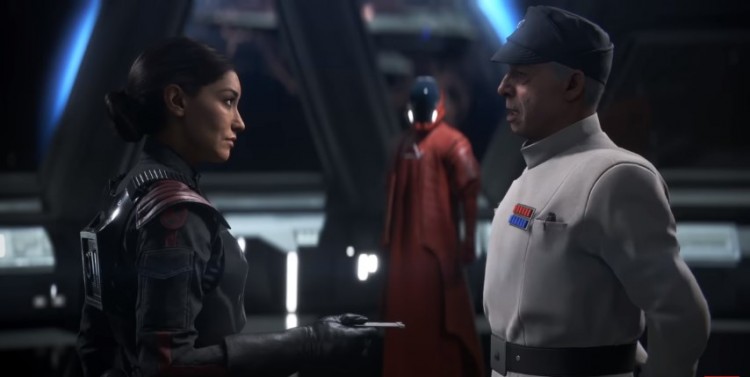 EA Dice dropped the newest 2.01 update for Star Wars Battlefront 2. It is set to address the issues seen in the recent progression rework and mentioned in the patch notes 2.0 update. This time, the video game company made it right in fixing all the issues and problems completely.
From the game's official forum, EA Dice noted the patches that fixed a number of minor problems. This included the heroes and special units that are now working at their natural speed again. The starfighters' unusual swapping of levels of Interceptor Class Star Cards is also now fixed.
Of course, the 2.01 update brings in general improvements and bug fixes for Star Wars Battlefront 2. The problem with star cards' locked and unlocked, which displayed the wrong state, is now repaired. The AMD GPU players' stuttering issue of DX11/12 during gameplay, too, is patched up. Also, the black screen that comes out whenever players are deploying has been resolved, along with other different crashes.
Other known issues that Star Wars Battlefront 2 has are Darth Maul's inability to hit his target using his saber throw. In addition to that, the awarded crate doesn't show the correct contents when the user completes the Rodian appearance, although it is still being given.
According to Newsweek, the 2.01 update doesn't actually change the Star Wars Battlefront 2 users' gameplay but just fixed a few bugs. The 600mb update brings in improvements which correct the problems players have been complaining about. The update focused mainly on the game's movements.
Meanwhile, Eurogamer reported Star Wars Battlefront 2's new update makes users' lives easier. The game's "problematic loot boxes" are now on one side. The hero characters are now all available from the off. Also, the game's progression is now on point.
Star Wars Battlefront 2's classes are now in order level by level. This even includes the new skill points that can be used to unlock perks when the user reaches a new level. The star cards, which approve those said perks, are now "level-gated" as the most functional is made available earlier.
Star Wars Battlefront 2's 2.01 update makes the game simpler and easier. With the complaints and controversies the title has received since its release, the new update is said to be quite remarkable.
© 2019 Korea Portal, All rights reserved. Do not reproduce without permission.