US & South Korea Commence Joint Military Exercises Involving Hundreds Of Thousands Of Troops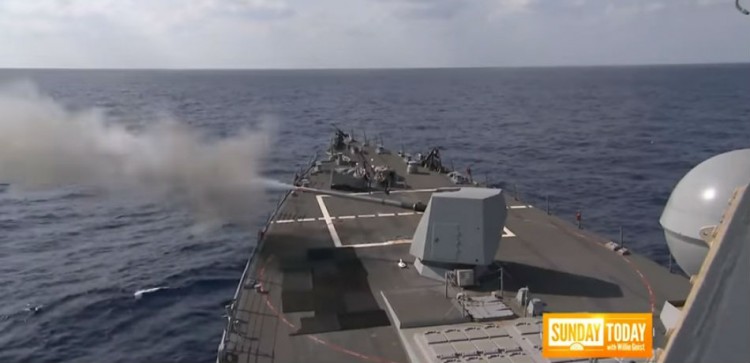 As diplomatic relations begin to normalize between the United States and South Korea, exercises for joint military training have begun, according to an official statement released by the South Korean Defence Ministry. These planned drills between the U.S. and South Korea, named as Key Resolve and Foal Eagle have been planned for a period spanning over four weeks. The drills were halted during the Winter Olympics 2018.
The joint exercise is to ensure the success of the PyeongChang Winter Olympic Games
11,500 troops from the U.S. and about 300,000 from South Korea are preparing to take part in these joint exercises between the U.S. and South Korea. Foal Eagle, which is the largest and most prominent joint military exercise in South Korea, runs for a span of two months, as reported by KVUE Abc. However, the beginning of this exercise was postponed this year at the behest of a request issued by South Korea and was deferred until the completion of the Winter Olympics.
In an official statement, South Korean President Moon Jae-in said, "I believe it would greatly help ensure the success of the PyeongChang Winter Olympic Games if you could express an intention to delay joint South Korea-U.S. military exercises during the Olympics in case the North does not make any more provocations."
These drills between the U.S. and South Korea have a special significance since they come right ahead of the April 27 summit and also ahead of the slated meeting between President Donald Trump and Kim Jong Un which is planned in May.
North Korea's consistent protest against the joint exercises
North Korea, on the other hand, has been consistently protesting against these joint exercises, considering them to be a military provocation. The US, however, has stressed that these drills are meant for defensive purposes alone. During previous years' drills, North Korea launched several medium-range missiles that splashed right down the coast of Japan. This year North Korea has promised not to issue any objections to these exercises because of the agreement of meeting Trump.
Meanwhile, the Pentagon issued an official statement pertaining to the resumption of the drill stating that the Foal Eagle would be operating at a scale that is similar to the previous years.
Diplomatic equations between North and South Korea have slated to improve and have been on an improvement spree since January ever since both countries met ahead of the Winter Olympics.
© 2023 Korea Portal, All rights reserved. Do not reproduce without permission.