Wanna One Remains Mum Over Allegation Of Chart Manipulation, Korea's Hanteo Chart Shuts Down Accusations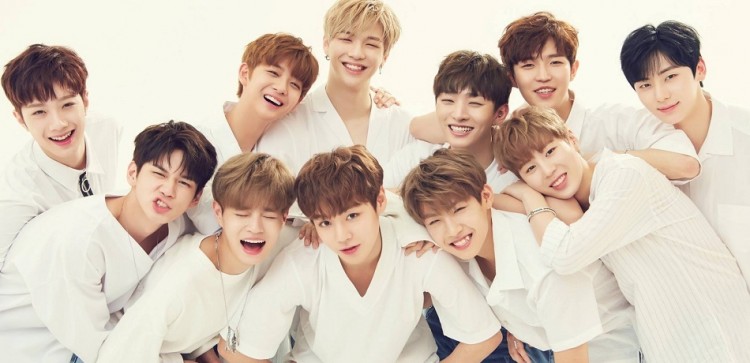 Wanna One is at the center of controversy once again this month. Some of the group's members were slammed for inappropriate comments they made during a conversation that was broadcast live. Now, the group is being accused of chart manipulation (or sajaegi in Korea) due to the recent sales increase of their new album 0+1=1 (I PROMISE YOU).
Suspicions of chart manipulation emerged due to the sudden spike of Wanna One's album sales in a very short period. Wanna One or its label, YMC Entertainment, has yet to issue a statement about the matter, but Hanteo Chart already has.
Korea's leading music tally system has been accused of chart manipulation on Wanna One's new album. Hanteo Chart is a music tally system in South Korea. It counts real-time album sales volume in the country.
The company has denied the "sajaegi" accusation. Hanteo Chart has stressed that there is no "sajaegi" going on in Wanna One's new EP. "Sajaegi" is the term used when a K-pop group label purchases their own artist albums in order to boost record sales and the artist's chances of winning music awards.
Hanteo Chart has explained why the Wanna One new album had a huge jump in the charts in just an hour on Tuesday. The company said the album made a significant climb in sales – from 10,000 to over 120,000 copies sold in an hour – because of pre-orders from Japan.
"The 100,000 copies of Wanna One's 2nd mini album 'I PROMISE YOU' shown on Hanteo Chart sales report on March 27 reflects the pre-orders that were taken from Japan on the dates March 6 to March 26," Hanteo Chart explained via AllKPop.
A rep from the company agreed, saying the sales requests from Japan have been completed and shipped. That is why the album orders have shown on the chart. Wanna One has released its third EP album on March 19, featuring the title track "Boomerang." The new album also made its debut on the Billboard World Album Chart at No. 10.
"Sajaegi" Accusations Against K-Pop Idols
Wanna One is not the first idol group that was accused of sajaegi. There are a number of K-pop groups that were accused of doing this over the years, including BTS.
In 2015, the allegation of chart manipulation was thrown on BTS after beating K-pop group BIG BANG in album sales. At the time, Hanteo Chart said the offline sales of BTS album were integrated into the system all at once. BTS eventually proved that they could indeed dominate the charts. They won various music awards and were consistently at the top of album sales. Not to mention they own the title of being the most popular K-pop group around the world today.
Most recently, Momoland was also accused of manipulating the charts for their third mini-album, Great! The female group's label, Duble Kick Company, denied the accusation.
© 2023 Korea Portal, All rights reserved. Do not reproduce without permission.