'Dragon Ball Xenoverse 2' Will Get More Hero Colosseum Figurines, Possibility Of 80 New Figures To Be Revealed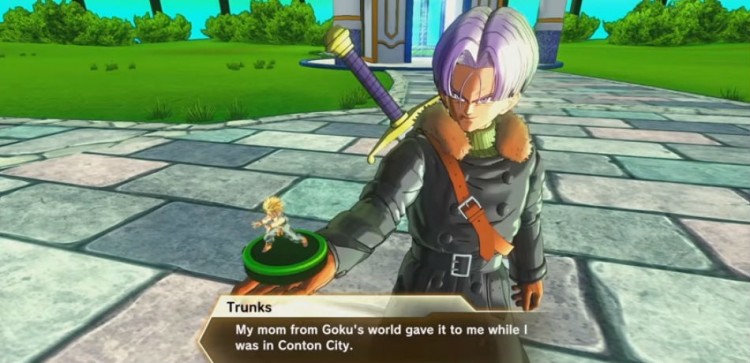 The video gaming enthusiasts were highly excited when Dimps and Bandai Namco Entertainment added the Hero Colosseum mode to Dragon Ball Xenoverse 2 last year. It endowed the players with new ways to enjoy and experience the game.
V Jump magazine gives more update on the sequel
The good news for the gamers who have already enjoyed Hero Colosseum mode in Dragon Ball Xenoverse is that the developers, Dimps is again planning to expand it in the sequel. A Japanese magazine, V Jump (which mainly deals with the news on new manga and video games based on the popular manga) has recently revealed that the group is going to release a free update on the game later this month. This (free update) will introduce multiple additional features for the Hero Colosseum.
Even 80 new figures will be revealed to collect and the gamers can evolve their figures to augment their strength. In other words, the players can expect Dragon Ball Xenoverse 2 to bring over 80 additional figurines to the game mode, as noted by Shonengames.
Super Saiyan 3 version of Gotenks, Cooler, Turles, Bojack, and Broly are the additional figurines that the gamers will be able to see in the highly anticipated game, Dragon Ball Xenoverse 2. The possibility of new storylines will be attached to the Hero Colosseum figures. The players will be able to enhance the figurines in their possession and combine those to achieve stat boosts.
For those players who have no experience on Hero Colosseum mode but are interested in this feature can check the preview below in the video. The developer has posted the video to give an overview of Hero Colosseum applied on the sequel.
Goku's new form in the sequel?
V Jump recently confirmed that the new form of Goku would be coming to Dragon Ball Xenoverse 2 as a DLC add-on. The magazine further cited Goku's two new attacks - God Super Dance and Accelerated Fighting Spirit. However, these new additions are only exclusive to the much-awaited game and less likely to be used in the anime as two (anime and game) are not connected to each other, as also confirmed by Blasting News.
© 2019 Korea Portal, All rights reserved. Do not reproduce without permission.