Wanna One Update: YMC Entertainment Responds To The Group's Alleged 300 Million Won Earnings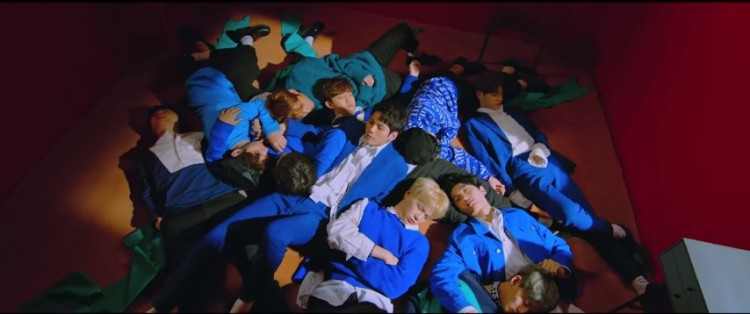 YMC Entertainment has revealed its official statement about the emerging news regarding the Wanna One members 2017 earnings. Allegedly, the South Korean boy band earned 300 million won individually from June to December of last year.
"The reports that each member earned 300 million won are not something we can confirm," YMC Entertainment said in a statement via Soompi. It was also reported that the said 300 million won figure was from Wanna One's group activities while their individual event earnings were calculated separately.
YMC Entertainment explained that each of the Wanna One members' agencies makes different distributions of their profit ratio. Also, the group themselves earn their own money through separate activities. Thus, the boys are earning different amounts of money. In reality, the music label has no idea how much each of them earns exactly.
To recall, part of Wanna One's controversy was their complaints about their salaries. As their discussion was accidentally broadcasted live without their knowledge, they made some comments like why they were not able to receive their payments and why they only got 20 percent of their total earnings.
It was recently reported that an entertainment insider revealed that Wanna One earned a whopping 300 million won each last year. However, the percentage of the salary they are getting depends on their agencies. It is strongly believed that there will be differences on the pay that they are each getting.
It is usually said to be in a ratio of 5:5. They, too, are being paid separately as they are doing their own projects individually. The amount they are getting is also based on Wanna One's total earnings that are said to amount to 13 billion won.
From this amount, the cost of their outfits, fare, food, album and music video production, payment for staff members, hair and makeup stylists, and rentals are also deducted.
As Wanna One made a triumphant return, they have had multiple television and radio guestings, and chart-topping songs. Some experts assume that they are about to earn much more than what is reported. This will then be tallied in January 2019 and will be revealed next year.
© 2023 Korea Portal, All rights reserved. Do not reproduce without permission.