Trax Upate: Ginjo Joins Jungmo And Jay Kim, Now An EDM Group Called TraxX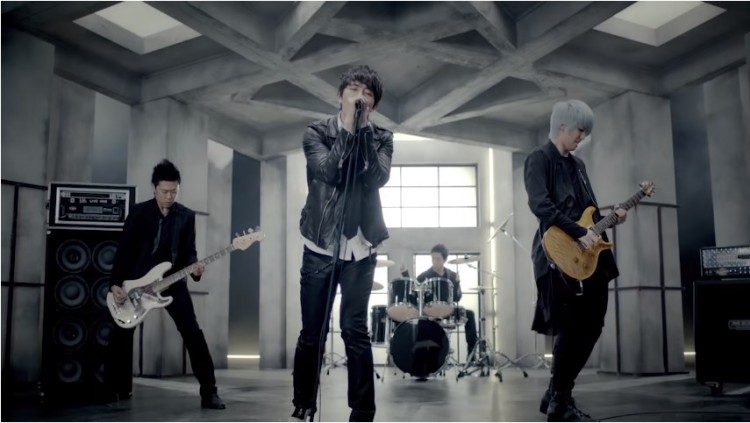 The favorite South Korean rock band, Trax, is now becoming an EDM group. The boys' music label, SM Entertainment, is doing everything to transform the former duo into something that will surely excite the fans.
SM Entertainment officially announced on Monday, March 26, its decision to add a new member to Trax. The new guy is named Ginjo, a DJ and a producer. He has been known as a DJ in Korea and China since 2013, according to All KPop,
Ginjo had a single, titled "I'm Gonna Kick 'Em Out," released in 2013. He also broke records as he was invited to China to lead the special event called Storm Music Festival, which was the first time for a Korean. There, he showed his incredible talent as an outstanding DJ, delivering fresh and good music.
Ginjo joined the two original Trax members, Jungmo and Jay Kim; thus, they are now a trio. Aside from that, their name was also changed from Trax to TraxX, with an additional "x" at the end. SM Entertainment decided to change the group's image from rocker to EDM.
In TraxX, Jay will be performing the rap music and vocals, Rakuten Woman cited. He is known for his excellent musical and instrument performances and, of course, composing songs. On the other hand, Jungmo will do the other activities as a group. The newly-joined Ginjo will do his expertise as a DJ.
Hence, the kind of music they are playing and performing will now change as they are about to take various genres and collaborate with known EDM performers. In fact, TraxX is about to release whole new music this coming April.
To recall, they unveiled their first EDM song, titled "Notorious," together with Lip2Shot featuring Sophiya on February 23. The release was part of SM Entertainment project's SM Station.
This is not the first time that Trax changed their name to TraxX, Soompi reported. As a matter of fact, in 2004, SM Entertainment launched the group as The Trax. At the time, they have four members—Jungmo, Jay Kim, Minwoo, and Jungwoo. However, in 2006 Minwoo left followed by Jungwoo in 2007. Then, they eventually changed their name again from The Trax to Trax in 2010.
TraxX is set to perform at the SM Town Live World Tour VI in Dubai on April 6.
© 2020 Korea Portal, All rights reserved. Do not reproduce without permission.