Yook Ji Dam Explains Why She's Demanding An Apology From Her Former Agency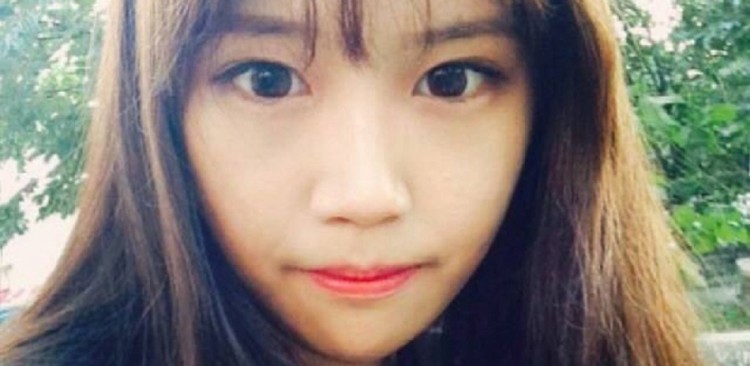 Korean rapper Yook Ji Dam is not yet done. She wrote a lengthy blog post to explain why she is demanding an apology from her former agency, CJ E&M. The blog post came after CJ E&M, as well as Wanna One's agency YMC Entertainment, issued a statement saying they don't understand why the K-pop artist is asking for an apology.
The buzz about Yook started when she claimed that she dated Wanna One's member Kang Daniel. Since her revelation, Yook has been receiving backlash from netizens. She also claimed to experience some scary situations when she was in the U.S. recently because of saying she had a relationship with Kang.
Yook then demanded an explanation and apology from CJ E&M and YMC Entertainment. However, instead of issuing an apology, both agencies said they are confused about why they need to apologize to Yook.
Over the weekend, Yook vented on her personal blog and gave a chronological account of her many conflicts with CJ E&M. She revealed how she struggled since signing a contract with Mnet in 2014. Mnet Media is part of CJ E&M company.
Yook Ji Dam said she participated in Unpretty Rapstar 1 to Season 3 amidst a very difficult situation on set. Yook added that she submitted several tracks to CJ E&M but nothing passed the standards of the company, and she was told to wait instead. Then, she was offered to appear in Unpretty Rapstar 3 and promised an album. Yook said CJ E&M even vowed to let her go if they fail in their commitment.
Yook said CJ E&M did not fulfill its promise. She also recalled how Mnet told her how perfect she is for malicious editing for the first episode of Unpretty Rapstar 3. Yook said the episode hit her hard because the way Mnet presented her on TV harmed her reputation. She also wrote that she had turned to fellow rapper and Unpretty Rapstar star Heize for support. Yook said Heize at first sympathized with her issues with CJ E&M but later ignored her calls.
CJ E&M allegedly, later on, removed her company dorm privilege that forced her father to get one room office/hotel for her. Yook said up to that point, CJ did not terminate her contract.
The singer had confessed that she underwent psychiatric treatment for what she had experienced throughout the years with the agency. Yook said she was later diagnosed with the bipolar disorder.
"I ended up falling into depression. But, since nobody answered my calls, I worked part-time at a select shop showroom during the day and at an Apgujeong Rodeo hot dog place during the night ... my health deteriorated even more," Yook said (via Soompi).
Yook Ji Dam's Explanation on Relationship With Kang Daniel
Yook said she was still under CJ E&M's contract when rumors about her past relationship with Wanna One singer Kang Daniel started going around the agency. She said celebrities, producers, stylists, and other insiders started asking her about the K-pop idol.
Yook said CJ E&M did not do anything to clear the rumors. Until she traveled to L.A. recently, the rapper claimed that there are people who followed her around and tried to kidnap her. She said she tried to reach YMC and Kang, but no one returned her call.
Yook concluded her post with an apology to the celebrities who were hurt by her action. However, she did not mention whether or not she is retracting her demand for an apology from her former agency.
© 2023 Korea Portal, All rights reserved. Do not reproduce without permission.