EXO Xiumin's Birthday Trending Worldwide, His Appeal On Receiving Gifts, And Upcoming Comeback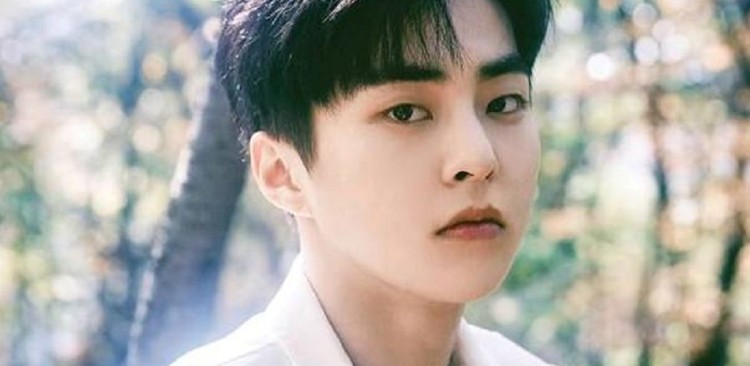 March 26 marks EXO's member Xiumin's birthday. Today, he turns 28-years-old (by Western calculation). As he celebrates his special day, hashtags #HappyXiuminDay and #Minseok have been trending worldwide.
Even before the clock struck midnight, EXO fans had been flooding the social media accounts of the K-pop group with greetings for Xiumin. The #HappyXiuminDay has been in the top spot on Twitter for several hours. His real name, Minseok, is also in the Top 10 trending topics worldwide. Different greetings and phrases such as "our eldest member" were also among the trending topics in South Korea.
Meanwhile, despite Xiumin's earlier statement that he will no longer accept gifts, his fans may have sent him presents on his birthday anyway. Last month, the K-pop idol appealed to his fans not to send any more gifts to him. Though he appreciates every present sent to him, he simply can no longer take one more because his house is already packed, and he no longer has space for them.
"While I want to accept everything if it was just based on my feelings when I think about everyone's sincerity [but] oh my ... What to do ... There is no space at home for me to put my feet anymore ...," Xiumin said in a lengthy letter last month (via Soompi).
The It's Dangerous Beyond the Blankets star added that their fans' (EXO-Ls) love and concern are enough for him. Xiumin's fellow EXO members had earlier made similar decisions not to accept gifts from fans. EXO's Chen and D.O. in 2016 and Lay in 2015.
Xiumin On EXO-CBX's Comeback
The K-pop idol has dropped some hints on the highly-anticipated comeback of EXO-CBX. On his birthday, Xiumin made a sweet message for EXO-Ls. He thanked them for their support. Then he teased about the EXO-CBX's comeback by sharing two riddles that seem to reveal the return date of the trio. His riddles read as follows:
#1. Difficulty Level 99
"CEOMXINOG-SCOBOXN"
#2. Difficulty Level 326
(CH) (XIU-MIN) (EN) (XIU-1) (B) (MIN+1)
CHEN=>21
B=>04
XIUMIN=>99"
Fans have figured it out that the first riddle is an anagram of "Coming Soon EXO-CBX." The second riddle, on the other hand, could mean the EXO subunit will be coming back on "2018/04/10" or April 10, 2018.
EXO-CBX has released their debut extended play Hey Mama! and the music video for the single on October 31, 2016. They subsequently made their debut in Japan seven months later with the extended play, Girls. Both were a success.
Meanwhile, EXO-CBX is also set to release their first full-length Japanese album, titled Magic, on May 9. They are also set to hit the road for their Japanese concert tour, Magical Circus, on May 11.
© 2023 Korea Portal, All rights reserved. Do not reproduce without permission.