'Red Dead Redemption 2' Release Date, News & Update: Game Will Have Multiple Modes, Players Can Revive And Play Long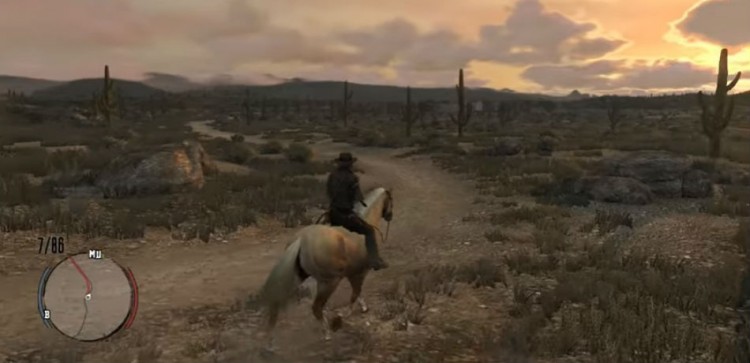 The video game enthusiasts will be happy to know that Red Dead Redemption 2 is planning to feature some new game modes and activities to give more entertainment to the players. Developed by Rockstar Games, the game is said to be using Rockstar Advanced Game Engine or RAGE that makes the game available for various platforms.
Red Dead Redemption 2 will introduce multiple new modes
The recent documents surrounding the development of Red Dead Redemption 2 reveal that the highly anticipated game will be having one special game mode named Money Grab. In this game mode, the players will be allowed to gather as many gold bags as they can accumulate within a limited period in order to win the round.
On the other hand, another two new modes - Revive and Survive - will allow two teams to stand against each other, and each team's player will get the chance to revive their defeated comrades. Hence, the players will get extra time to win the game by keeping the teammates alive. However, Rockstar Studio has not given any official confirmation on these new modes.
According to Metro, Red Dead Redemption 2 is expected to have another game mode named Battle Royal. There is no such information on this game mode but it is said that this game mode would be similar to Fortnite. Rockstar has already experimented this mode in Grand Theft Auto Online and the result was reportedly good.
As we all know that the prequel to the 2010 game Red Dead Redemption will be out in 2018, the title is once again delayed from its Spring 2018 target release date. However, Rockstar has released new screenshots to satisfy the gamers. It is quite tough to get an idea of the new game's mechanics, but some other sources speculate that the upcoming game will introduce a Battle Royale mode for the first time.
Activision's announcement to release Call of Duty: Black Ops 4 before Red Dead Redemption 2
Activision is reportedly so fearful of the upcoming Rockstar's game (on the platforms like PlayStation 4 and Xbox One consoles) that it has decided to release Call of Duty: Black Ops 4 on October 12, 2018. The insiders believe that Activision is worried that they would lose the competition if its game is released after Red Dead Redemption 2.
Red Dead Redemption 2 will be released on October 26, 2018.
© 2019 Korea Portal, All rights reserved. Do not reproduce without permission.