Yook Ji Dam Demands Apology From CJ E&M And YMC Entertainment, Agencies Don't Understand What To Apologize For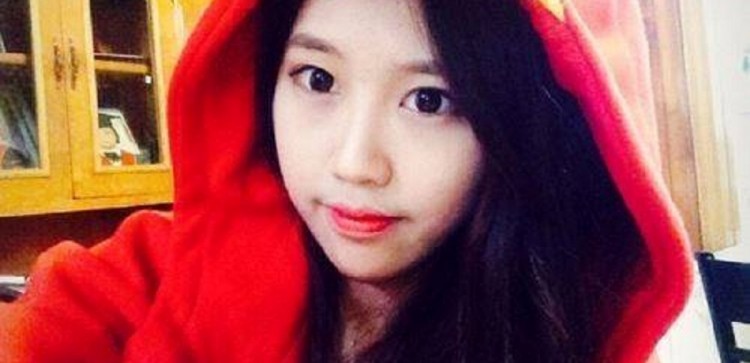 Korean rapper Yook Ji Dam is demanding an apology from CJ E&M and YMC Entertainment for allegedly causing discomfort in her life. However, both agencies don't understand why Yook is asking for an apology. The controversy about the K-pop rapper started when Yook claimed that she used to date Wanna One's Kang Daniel.
In her lengthy blog post, Yook said since she revealed that she dated Kang, she has been receiving malicious comments and had gone through some scary situations in the past month. Yook added that she had been followed by suspicious people when she was in the U.S. last month.
Yook also seems to think CJ E&M and YMC Entertainment have something to do with the said scary incidents. Yook claimed she tried to reach out to the agencies to settle the situation. However, the people she wants to talk to ignored her. Both CJ E&M and YMC Entertainment are currently managing the career of Wanna One.
This prompted Yook to post her grievances online. She demanded an apology and explanation from the two agencies over what she called "unfounded rumors." Yook also threatened to have a press conference and sue those who posted malicious comments about her.
CJ E&M and YMC Entertainment's Response
CJ E&M, a former agency of Yook Ji-dam, said they have not been in contact with the artist after her contract ended last year. The agency added they don't have any idea what Yook wants from them. YMC Entertainment has made a similar statement and added that they don't understand why Yook Ji Dam is asking for an apology from them. The agency said they would do its best to protect its artists from getting harmed by this incident.
The Unpretty Rapstar singer has yet to respond to YMC Entertainment and CJ E&M Entertainment's statements. Yook currently don't have an agency.
Yook Ji Dam's Dad Gets Involved
The rapper's father has confirmed that his daughter is planning to have a press conference about the issues bothering her. He, however, admitted that he doesn't know about Ji Dam's allegation that she was followed when she was in the U.S. recently. He revealed that he found out about his daughter's blog post in a news article and he needs to ask Ji Dam first why she wrote it.
"Honestly, I have a lot to say as well. I think she wrote the post because the situation was too much for her to handle. I believe she has a lot pent up against her former agency. I'm trying to talk to Ji Dam first," he said (via Soompi).
The controversy involving Yook stemmed from her post last month that contains a screenshot of one fan fiction written by Kang Daniel's fan. In the caption, Yook claimed that the fiction is actually a real story and called the fan a "stalker."
Since her revelation, her social media accounts have been flooded with criticisms. Despite the negative comments from Kang's fans, Yook insisted that she had a relationship with the K-pop boy band member. Most of Wanna One fans demanded Yook to show evidence that she indeed dated Kang Daniel. She responded by saying she has "tons" of proof. Currently, all of Yook's posts on her Instagram account have been deleted. She also reportedly dropped out in the recent LE GRAND Hip Hop Festival.
© 2023 Korea Portal, All rights reserved. Do not reproduce without permission.