Wanna One Bows Their Heads To Apologize To The Public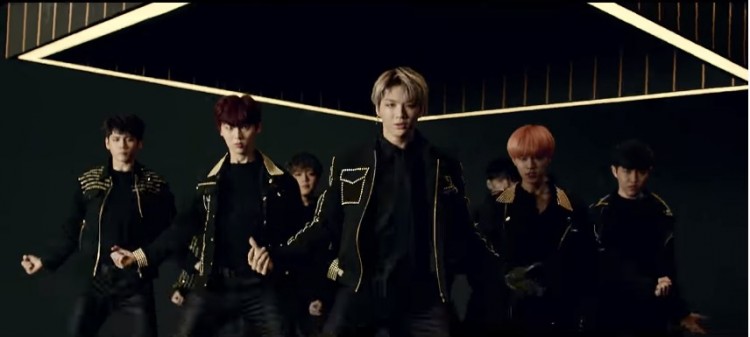 After the big controversy, Wanna One was seen bowing their heads at the Incheon International Airport as a sign of apology to the public. The group met with the photographers as they traveled to Chile for the special concert titled Music Bank.
Kang Daniel, Park Ji-hoon, Lee Dae-hwi, Kim Jae-hwan, Ong Seong-wu, Park Woo-jin, Lai Kuan-lin, Yoon Ji-sung, Hwang Min-hyun, Bae Jin-young, and Ha Sung-woon are said to be upset given what happened. Thus, they wanted to show their fans that they were all sorry.
Wanna One's private talk which contained curses and inappropriate remarks accidentally went live on air, All Kpop reported. Thus, the group and YMC Entertainment issued public apologies and statements to explain their sides and ask for forgiveness.
In the group's fan café, the "Energetic" singers posted their apologies, as per Soompi. "We are sorry and are writing to apologize directly to our fans who love and support us," they wrote. They were apologizing for the for the poor attitude they displayed on the live broadcast that disappointed their followers and other people.
Wanna One revealed that they are now deeply reflecting on what they did and promised to always try to be more careful next time. They also assured that they would be more modest of their actions and try to be more mature.
The South Korean boy band went on to say that they will work really hard to show their fans a better image and will always consider the undeserving love they have been receiving. "Once again, we are sincerely sorry to everyone for causing disappointment and concern," they ended their note.
YMC Entertainment, on the other hand, also gave a statement on what happened. It also apologized for the unfortunate event that occurred while the Wanna One was preparing to go live for Star Live on Mnet's website.
The music label especially said sorry to the group's fans that showed their love and support to the boys. It also insisted that it was a shame that even the words that Wanna One didn't actually say were being magnified and reproduced.
YMC Entertainment promised that it would surely look after the boys, so a similar incident will never happen again. "We ask for your interest and love so that the Wanna One members can follow their dreams," it said. Mnet explained that the controversial video was leaked because of an error.
© 2023 Korea Portal, All rights reserved. Do not reproduce without permission.