Ariana Grande 2018: Is Disney Alum Carrying Mac Miller's Baby?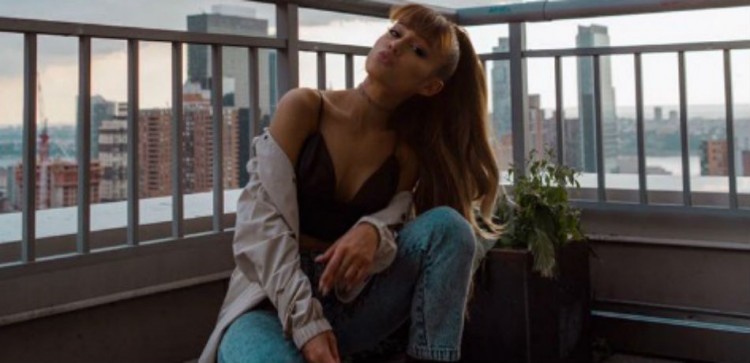 The million dollar question "Is Ariana Grande pregnant" is creating a huge buzz in the web world and social media and her silence over the issue is fueling a plenty of rumors and predictions.
The 24-year old Grande has been dating young rapper-singer Mac Miller since September 2016. Her diehard fans believe that she is carrying Miller's baby but she is just hiding the fact. Fans' speculation is mainly based on her constant silence, and she has been noticeably invisible in the social media since the starting of 2018. Her last tweet on December 31 was "see you next year." She floated the same message on Instagram on the same day.
see you next year https://t.co/41Urjlq2YV

— Ariana Grande (@ArianaGrande) January 1, 2018
The singer of Yours Truly (that entered atop the US Billboard 200), Grande has not only disappeared from social media sites for almost three months, the rumored mom-to-be has not appeared publicly in the new year.
Is Grande covering her baby bump like Kylie Jenner?
Now her fans are wondering if she is covering her budding baby bump. Some people believe that "she is pulling a Kylie Jenner" and moving away from the spotlight in order to keep her pregnancy out of the headlines.
Initially, everyone thought that she has gone for a health break. One source explained that when her new album and tour would be ready to be declared, she would return with regular updates on Instagram and Twitter, as reported by Celebrity Insider.
The website also noted that she posted a snap that "featured her team during a listening session." The striking fact was that she was not in the photograph, which fueled people theorizing what and why she is hiding something.
Grande and Miller will reportedly take big steps in their relationship
According to Blasting News, a close pal of Grande claimed that "everything is good between the couple" and they love to remain private. The pal also revealed that both the rappers would be taking big next steps in their relationships. However, it is still not clear if she is carrying Miller's baby inside her.
However, The Hollywood Gossip has gone ahead in declaring that Grande is waiting to complete "20 weeks" before announcing it. What's your opinion on her rumored pregnancy? You can share your beliefs in the comment box below.
© 2019 Korea Portal, All rights reserved. Do not reproduce without permission.