'The Winds Of Winter' Release Date, News & Update: George R.R. Martin Predicted To Launch Book In June 2018, Author Debunked Some Theories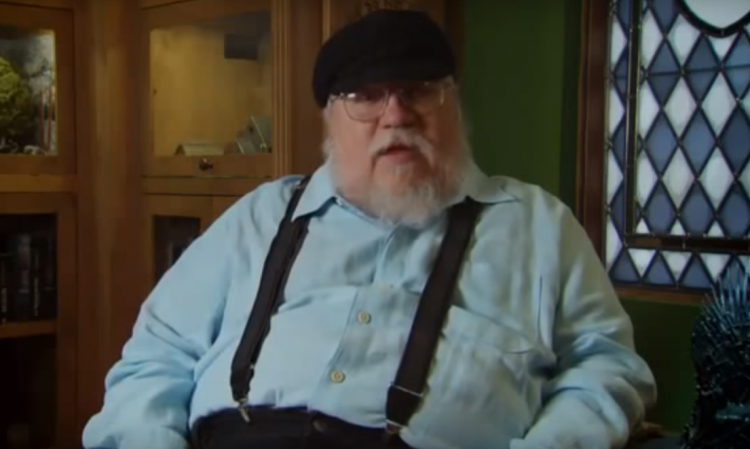 Many fans are now excited about the imminent release of The Winds of Winter. Avid followers of the A Song of Ice and Fire book series have been patiently waiting for the upcoming sixth ASOIAF installment for almost seven years now. Recent reports suggest that the highly-anticipated novel could possibly hit the bookstores in Summer 2018.
Speculations about The Winds of Winter arriving next year sparked after George R.R. Martin hinted the book's possible release through his LiveJournal blog in July 2017. On his ''The Swords Are Drawn post, the 69-year-old writer teased that there is still no exact launch date for the sixth book of the A Song of Ice and Fire series. However, George said that TWOW could arrive along with the first volume of the Fire and Blood series next year or early 2019.
''Whether WINDS or the first volume of FIRE AND BLOOD will be the first to hit the bookstores is hard to say at this juncture, but I do think you will have a Westeros book from me in 2018... and who knows, maybe two. A boy can dream...''
George R.R. Martin also debunked some popular theories hounding The Winds of Winter in the same post. The brain behind the Game of Thrones series denied the allegations that he stopped writing the sixth A Song of Ice and Fire book because of his busy schedule. The veteran author added that he still needs ''months'' before he could finally complete the highly-anticipated novel.
''I don't know which story is more absurd, the one that says the book is finished and I've been sitting on it for some nefarious reason, or the one that says I have no pages. Both 'reports' are equally false and equally moronic. I am still working on it, I am still months away (how many? good question), I still have good days and bad days, and that's all I care to say.''
Recently, a fan claimed that The Winds of Winter is likely to be released in June 2018. Bustle shared that a certain King_of_Pyjamas has shared data of the regression analysis he and his friends conducted to determine the book's possible launch date. After generating some ''meaningful data'' the Reedit user and his friends have concluded that the sixth A Song of Ice and Fire book might hit the bookshelves on November 21, 2018. However, if the standard error is taken into account, fans could expect it to arrive between June 2018 and May 2019.
While these predictions are not impossible to come into reality, it is important to note that George R.R. Martin has not yet confirmed or denied anything as of yet. Therefore, avid followers of the A Song of Ice and Fire series should take these unverified reports lightly until everything is proven true and correct. Stay tuned for the latest news and updates about The Winds of Winter.
© 2020 Korea Portal, All rights reserved. Do not reproduce without permission.