EXO Xiumin Reveals Why He Joined SM Entertainment, To Return In 'It's Dangerous Beyond the Blankets' Show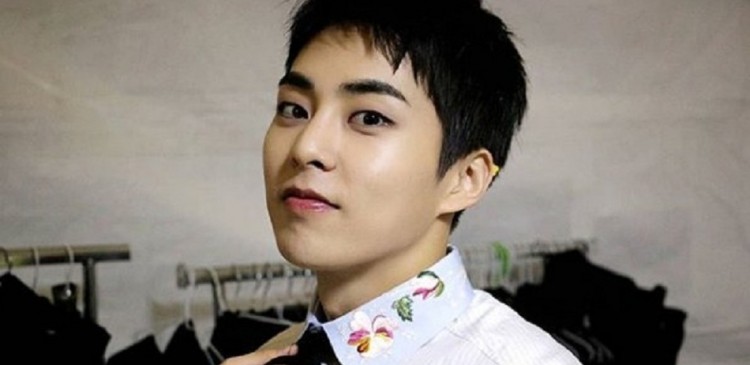 Xiumin reveals why he auditioned for SM Entertainment and who made him decide to stay. It was an impossible dream for EXO member Xiumin to be a singer at first. Thankfully, a friend of him convinced him that he has the potential to be a star.
In a recent episode of tvN's talk show Life Bar, the EXO singer has confessed that he decided to pursue a career as a K-pop idol when he was in high school. He revealed that singing is just a hobby for him and he originally plans to take an entrance exam to a physical education college. One of his friends, however, convinced him to come with him to the SM Entertainment auditions.
"One day, my friend asked me to go with him to the SM auditions. I asked 'is it ok for me to audition? I'm not that good.' He told me that SM doesn't just look for skill, but also potential so it's okay. He told me I was SM's style," Xiumin said.
He passed the audition but unfortunately, his friend did not. Xiumin said he is forever grateful to his friend. After he passed, Xiumin still has doubts about pursuing a career in singing. Then he decided to sign up for SM Entertainment because of TVXQ. He revealed that he is a huge fan of the K-pop duo.
"I joined SM Entertainment because of TVXQ. Changmin-hyung is my favorite senior. When I first met TVXQ, I froze. I wanted to obey everything they said. They were like gods to me," he said.
Changmin, who was also a guest on the show, expressed his gratitude to Xiumin. He said it is an honor to be looked up to by other singers.
EXO's Xiumin Returns in Korean Reality Show
The K-pop idol is set to come back on MBC's reality show, It's Dangerous Beyond the Blankets, along with fellow alum Wanna One's Kang Daniel. Xiumin has expressed his gratitude to the show for giving him another chance to appear in the program despite his tight schedule for the upcoming EXO-CBX comeback next month.
Xiumin and Kang Daniel were part of the pilot series that aired in August 2017 in which the two were home mates to other K-pop celebrities Junhyung, Parc Jae Jung, and Lee Sang Woo. Other cast members that have been confirmed to appear in the show this year are actors Kim Min Suk, Lee Yi Kyung, and Lee Pil Mo. MBC has also released a promo photo of the cast members cuddled up together in front of the TV.
The reality show gathers together so-called "homebody" celebrities and spends a holiday together under one roof. Viewers are able to get to know their favorite Korean artists more especially when they are at home. Do they get along with others, sleep the whole day, or watch K-drama all day long? It's Dangerous Beyond the Blankets is scheduled for release in April.
© 2023 Korea Portal, All rights reserved. Do not reproduce without permission.