Sam Heughan Loves Caitriona Balfe Insanely; 'Outlander' Couple Finishes Filming In Glasgow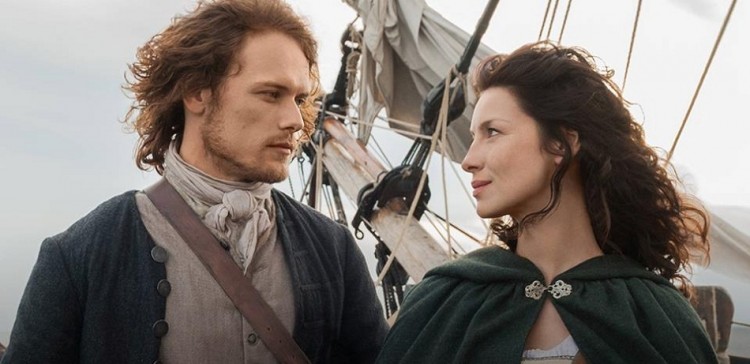 Sam Heughan and Caitriona Balfe had insane chemistry from the very first time they met. Could it be true that love hit Heughan and Balfe at first sight?
Just like any other TV stars, Sam Heughan and Caitriona Balfe underwent auditions to get their current roles in the hit show, "Outlander." The show's producer, Ron Moore explained why he chose Heughan and Balfe to portray the role and that's because they had insane chemistry from the very start.
According to Radio Times, Moore believed Heughan and Balfe would be the key to the success of "Outlander" because he felt they had an on-camera chemistry, which is hard to find in on-screen couples.
"You can see that they're sort of awkwardly aware that the camera is still running, but nonetheless, there is enough spontaneity and genuine affection and good humor between the two of them that it spoke volumes about their potential relationship," Moore unveiled.
Perhaps, this is one of the many reasons as to why people can't get enough of the show and the dating rumors between the two. Their acting makes it easier for people to believe that they are actually in a relationship in real life, as they are also good friends.
On the other side of the story, Evening Times revealed that the cast of "Outlander" Season 4 has already wrapped up filming in Glasgow recently. Heughan and Balfe were spotted at Glasgow's Saltmarket last Wednesday as they shot some of the last scenes for the much-awaited season.
According to the publication, Balfe was seen spending some time with her fans in the city, while Heughan wave to his fans as he was on his way to the set. The on-screen couple also made time to pose for pictures together with their fans.
As of this writing, the release date for Sam Heughan and Caitriona Balfe's TV show, "Outlander" Season 4 is yet to be announced.
© 2019 Korea Portal, All rights reserved. Do not reproduce without permission.