KCON 2018 USA: American K-Pop Fans Gear Up For The Annual Event, Everything We Know So Far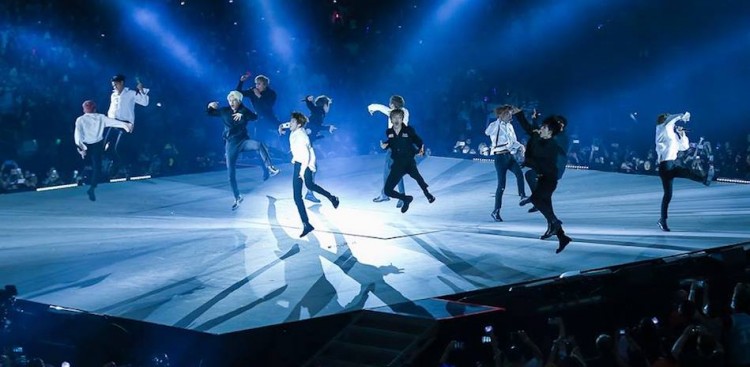 K-pop fans in the U.S. will once again get a taste of Korean culture and most of all, celebrate with their favorite Korean celebrities at the upcoming KCON 2018 USA. Three venues have been announced for this year's event.
The annual KCON is the biggest convention ever that celebrates all things about the Korean pop culture. KCON started in LA in 2012. So far, it has been hosted in different countries such as Japan, Australia, France, UAE, and Mexico. Last year, the event recorded over 128,000 fans attended the convention in the U.S. The organizer of the U.S. events is expecting to see a similar turnout this year or even higher. Here's everything that we know so far on KCON 2018 USA.
Dates and Venues
In its seventh year, KCON is heading back to the venues of last year's convention. Mark your calendar for the East Coast conference to be held on June 23-24 at the Prudential Center in Newark, New Jersey. The West Coast, on the other hand, will take place simultaneously on two venues in Los Angeles - the Staples Center and the LA Convention Center - on August 10-12.
K-Pop Acts' Lineup
The list of performers for the music festival part of the event is yet to be announced, but it is expected to feature the brightest Hallyu stars of South Korea. In the past, BTS, GOT7, TWICE, Super Junior, Wanna One, Seventeen, GFriend, KNK, CNBLUE, and many other Korean acts appeared in the event.
Most of the K-pop acts that will be on the upcoming KCON 2018 Japan are expected to appear in the U.S. convention. The KCON 2018 Japan will be top-billed by top K-pop idols such as Sunmi, TWICE, Gugudan, Wanna One, Pentagon, fromis_9, G-Friend, Wooyoung, Golden Child, and 2PM's. It was earlier announced that Momoland, Seventeen, Samuel Kim, Stray Kids, MONSTA X, and SF9 will be gracing the event as well. The Japan convention is set on April 13-15 at the Makuhari Messe in Chiba city, Japan.
What's New in KCON 2018 USA?
This year's event will not only feature Korean celebrities, K-dramas, music, food, and fashion. CJ E&M, the organizer of the KCON 2018 USA, has revealed that they will expand their program this year. There will be added focus on Korean beauty this year which means more K-beauty products for American fans.
"This year's KCON USA will continue the tradition of providing unprecedented access for American fans to a line-up of A-list concerts, celebrity meet and greets, as well as workshops and panels that cover every aspect of Korean culture and entertainment ... This year, KCON will expand the K-Beauty component of the convention bringing in brands normally inaccessible to U.S. consumers," KCON said in a new statement (via ComicBook).
Stay tuned for more updates about KCON 2018 USA tickets, list of Korean acts, and more here.
© 2023 Korea Portal, All rights reserved. Do not reproduce without permission.