Snapchat Slammed For Using Rihanna on Domestic Abuse Ad, Issues An Apology For Running The Advert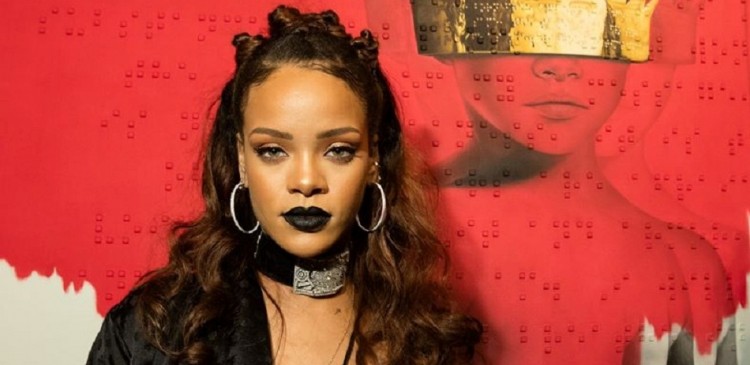 Snapchat has issued an apology to Rihanna and to the public after running a domestic abuse ad that features RiRi and Chris Brown. The advert has been taken down since but not before the netizens slammed Snapchat for it.
The ad in question is intended to be a game called "Would You Rather." It asked the platform users if they would rather "slap Rihanna or punch Chris Brown." The ad was accompanied by photos of the two singers. It clearly made reference to Brown's conviction for assaulting Rihanna in 2009 while they were still dating.
At the time, Brown hit and choked his then-girlfriend Rihanna in a car. He also threatened to kill her. Rihanna was left badly bruised which led to Brown being charged with assault. He was later sentenced to five years of probation.
Netizens' Furious Over Snapchat's Rihanna Ad
The Snapchat in-app commercial that reminded Rihanna's tragic ordeal did not fly well to fans. Some Twitter users posted screenshots of the ad calling it offensive, disgusting, and disrespectful. Others slammed the platform for treating lightly the Anti hitmaker's assault.
Chelsea Clinton, daughter of former President Bill Clinton and former Secretary of State Hillary Clinton, called the ad "awful." She stressed that it is inexcusable that the company approved such advert and thanking women's rights advocate Britanny Packnett for bringing up the ad.
"Just awful. Awful that anyone thinks this is funny. Awful that anyone thinks this is appropriate. Awful that any company would approve this. Thank you Brittany for calling this out," Clinton wrote on Twitter.
The backlash prompted Snapchat to issue an apology and removed the advert from the platform. The social media site claimed the ad was published "in error" and was only released in the U.S.
"The advert was reviewed and approved in error, as it violates our advertising guidelines. We immediately removed the ad last weekend, once we became aware. We are sorry that this happened," Snapchat said in a statement via BBC.
The public apology was issued after Snapchat introduced a new update and begun to roll more ads and paid content in feeds. Many Snapchat users already expressed disappointment on the new update which is evident in the recent drop in app usage. This is the latest blow to Snapchat.
Earlier this year, Kylie Jenner, who is one avid user of Snapchat, announced that she is "so over" of using the app. Soon after, Jenner's announcement reportedly wiped a massive $1.5 billion off the platform's market value.
© 2019 Korea Portal, All rights reserved. Do not reproduce without permission.