'On the Run II' Update: Beyoncé, Jay-Z Paying Homage To African Classic Film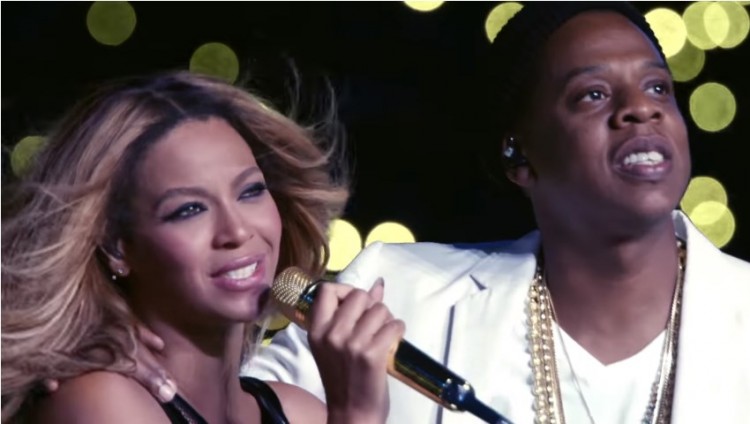 After a leak that sent fans into a frenzy, it is now confirmed that Beyoncé and Jay-Z are going on another tour together. On Monday, March 12, the A-list couple announced that there will be On the Run II tour that will start on June 6 in the United Kingdom and July 25 in North America.
Just last week, an event titled On the Run II was revealed on Ticketmaster's website and Beyoncé's Facebook page. However, it was quickly deleted, but the Internet never forgets.
Now, Beyoncé has been revealing photos on her Instagram account and a trailer on her website about the upcoming event. The teased showed some sequences of events, their first tour together, and their hands in a handcuff.
They, too, were seen riding on a motorbike while the song "I'm Still in Love with You Boy" can be heard in the background. With the two's different kind of promotional art, fans quickly noticed that they are paying homage to the 1970s Senegalese movie Touki Bouki, Huffington Post reported.
One fan even tweeted that On the Run II's poster is inspired by the African cinema classic and this is the first time that Beyoncé and Jay-Z are honoring their African roots. This is not the first time that Hollywood's power couple is going to embark on a tour together.
To recall, the first leg of their On the Run tour ran from June to September 2014. According to Washington Post, Beyoncé and Jay-Z's On the Run II is to support their new albums, Lemonade and 4:44. The two LPs were nominated for album of the year at the Grammys, but both didn't win.
The couple has been working on their joint project after going through a rough patch in their marriage. In fact, they have been using as their therapy to fix their relationship together.
Meanwhile, before fans see Beyoncé hitting the stage with Jay-Z on the On the Run II, they will see her first headlining the upcoming Coachella in April. On the other hand, their tour will be starting selling tickets on Monday, March 19, while the presale will start on Wednesday, March 14.
© 2023 Korea Portal, All rights reserved. Do not reproduce without permission.