Yoo Ah-in's Neuropsychiatrist May Be Expelled From The Korean NeuroPsychiatric Association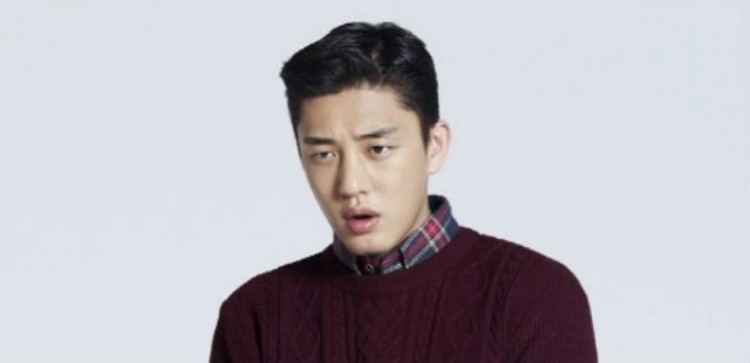 Neuropsychiatrist Kim Hyun Chul, after publicly diagnosing actor Yoo Ah-in of hypomania, may be ostracized from the Korean Neuro-Psychiatric Association. Following this issue, the association is all set to investigate the doctor based on the establishment of the ethics committee and take further action.
In November 2017, Dr. Chul aired his opinion via Twitter that Yoo Ah-in might have hypomania. He also posted that "It would be extremely dangerous if he gets depression," as reported by The Korea Herald.
Did the psychiatrist try to defame the actor publicly?
People initially thought that the 31-year old actor was receiving treatment from Dr. Chul and he tried to defame the actor for his personal interest. But that was not the case at all. The above source clarified that the doctor publicly diagnosed him by only reading some of his posts and comments on the social networking system. He never personally met the actor, hence there is no question of providing him any type of treatment.
The doctor received excessive criticism on the Internet for publicly diagnosing the award-winning actor. The Korean Employed Psychiatrists Association that runs under the Korean Neuro-Psychiatric Association, not only expressed regret over Dr. Chul's action, it has asked the organization's member to assemble an ethics committee. It further said that it is the responsibility of a psychiatrist to only diagnose an individual after carefully examining and enough counseling, not by impractically judging hastily.
On the other hand, after Dr. Chul started receiving tons of criticism, he deleted his post but this was not enough to settle the controversy. He then apologized on Twitter for his actions.
One of the members of the Korean Neuro-Psychiatric Association added along with the actor's agency head sent out an official document to the association seeking for proper punishment for Dr. Chul. It seems next week is going to be a decisive period for him as he will be getting the highest sentence, which is not more than expulsion from Korean Neuro-Psychiatric Association. A cancellation of his medical license is likely.
Has Dr. Chul broken Article 19's rule?
The renowned psychiatrist is further accused of breaking Article 19 of the medical law. Article 19 prevents any individual from spreading medical information of a patient to others, including using such information for any wrong reasons.
© 2023 Korea Portal, All rights reserved. Do not reproduce without permission.