'This is Us' Season 2 Star Milo Ventimiglia Offers Hint About Old Jack in Season 3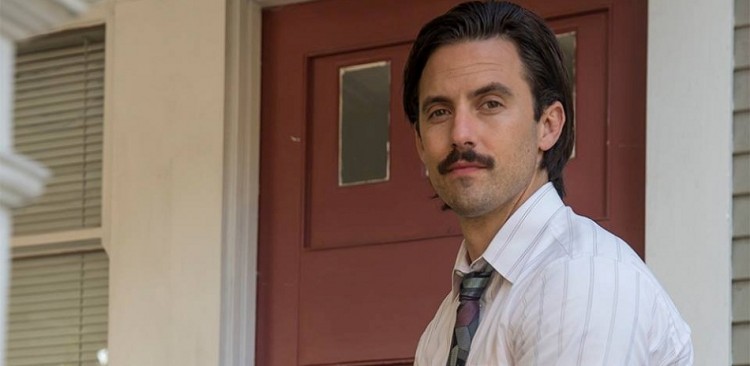 This is Us viewers will see older Jack Pearson in this week's season finale of the NBC drama. The question now is whether there will be old Jack again in Season 3 or none. Milo Ventimiglia has an answer to that.
The actor admitted in an interview that it was a new experience for him to be able to have a taste of an older version of himself in a TV drama series. However, Ventimiglia (Jack Pearson) hinted that it could be the first and last for him to wear heavy makeup in This is Us.
"I feel like that's maybe a one-time thing. It's only once in your life, like a particular blooming flower," he told Entertainment Tonight.
He also shared his experience on being in a makeup chair for three hours. Ventimiglia admitted that he did actually feel that he is in his 70s when the crew transformed him to the old Jack. His on-screen wife, Mandy Moore (Rebecca Pearson), shared the same excitement for Jack's new look. Moore thinks it is the best way to end the season. It also offers fans a glimpse of what could have been for Jack and his family if he did not die early.
In a season finale teaser released by NBC, old Jack can be seen talking to present day old Rebecca at the nuptials of their daughter Kate (Chrissy Metz) to Toby (Chris Sullivan). His reappearance at the wedding could be a vision, hallucination, or a dream by one of his family members which Metz somehow confirmed.
"Obviously, it's been her [Kate] life's dream to find a man who her father would approve of but never measure up to. Now that she has, it's devastating that he won't be there... physically," Metz told Entertainment Weekly.
This is Us Season 2 Finale
The last Season 2 episode of the NBC critically-acclaimed drama will feature the wedding of Kate and Toby. Metz revealed that there is another twist coming at the finale and also hinted that viewers will finally meet Toby's family. She said her on-screen husband's family have something about them that fans won't expect. It can be recalled that Toby's brother failed to attend his bachelor's party in Las Vegas in the previous episode.
The last episode also features a flashback of Jack and young Kate. Jack tells his daughter that whoever the man she gets to marry will be a lucky guy. Then Kate is seen walking down the aisle with her brothers, Kevin (Justin Hartley) and Randall (Sterling K. Brown).
This is Us Season 2 finale will air on Tuesday at 9 p.m. ET/PT on NBC.
© 2023 Korea Portal, All rights reserved. Do not reproduce without permission.