K-Pop Idol Suzy Bae's Second Instagram Account Revealed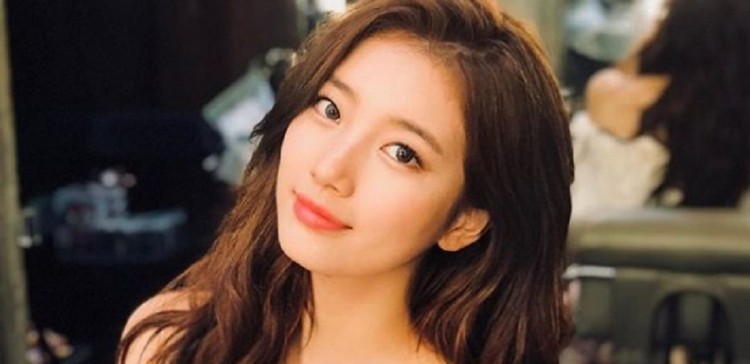 K-pop idol Suzy Bae has been grabbing the headlines for years but lately, her romantic relationship has been in the spotlight once again. It was after her relationship with Goblin actor Lee Dong-Wook has been confirmed. Now, her second Instagram account has been revealed.
Clearly, fans are pleased that there is another social media page that they can get updates about Suzy Bae. However, the second account has been flooded with questions on whether it is actually hers or just a fan-made page. So far, there has been no confirmation from the K-pop artist or her agency that it is indeed her account. The new IG account currently has 246,000 followers while the official one has 8.2 million.
Suzy Bae's Second Instagram Account
The first post in the second account is dated July 7, 2017. The official account's first pictures, on the other hand, were shared in September 2014 and it includes Suzy's sketch of The Vampire Diaries actor Ian Somerhalder. It can also be noticed that most of the images in the second account have no caption except for some emojis. In comparison, almost all of the pictures in Suzy Bae's official IG account have a caption.
Both IG pages have personal photos of Suzy although the second account doesn't have as many pictures as the first one. Nonetheless, fans don't mind the few photos in Suzy's second account. They are all grateful that the Miss A member has given them another avenue to get a glimpse of her life.
The Charm of Suzy Bae
Aside from her successful singing and acting career, Suzy, whose real name is Bae Su-ji, is also one of the most in-demand product endorsers in South Korea. For years, she has been the face of tons of merchandise. Suzy has endorsement ads for tech gadgets, food, drinks, clothing, beauty products, and more. The K-pop singer-turned-actress is also the official international ambassador for The Face Shop, one of the leading cosmetics and skincare brands in South Korea.
All of these are the reasons why she held the title of CF (Commercial Film) Queen for many years. She was also named as "10 billion won girl" in 2013 after signing more than 20 commercial contracts worth more than 10 billion won ($8.9 million) in just 14 months.
Earlier this year, the 23-year-old singer dropped a pre-release track entitled "In Love with Someone Else" and it was followed by her second album, Faces of Love. On Valentine's Day, she also released a music video for her B-side track "SoBer."
© 2019 Korea Portal, All rights reserved. Do not reproduce without permission.