'Luke Cage' Season 2 Update: Netflix Reveals Release Date, Episode Titles, Villains And More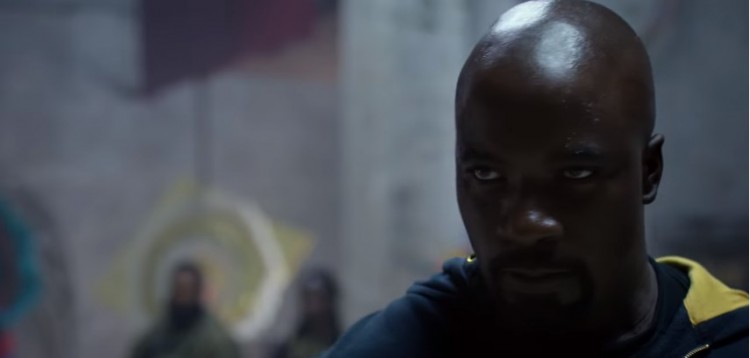 Netflix has announced the official release date of Luke Cage Season 2 along with some other details of the Marvel series' return. The favorite superhero-vigilante will be once again seen wandering the streets of Harlem, protecting its citizens.
The second season of the web television series will be composed of 13 episodes and will show the Power Man's rise to fame. After successfully clearing his name, Luke Cage (Mike Colter) becomes an instant celebrity and known for having bulletproof skin, Deadline reported.
However, his visibility on the streets just raises the need of the community for protection. This, too, will make him choose between who must be saved and he must let go. Also, with the coming of a new villain in Luke Cage Season 2, he has to know the difference between being a hero to being a scoundrel.
Meanwhile, as Luke Cage is known for featuring hip-hop culture, the second season of the Netflix series will continue to highlight this touch. In fact, in a tweet by the show's creator and executive producer, Cheo Hodari Coker, he revealed that the new episodes will be titled after Pete Rock and CL Smooth's songs.
According to The Source, by featuring the titles of the hip-hop songs, it tells something about Luke Cage Season 2's plot. Some of their known tracks are "They Reminisce Over You (T.R.O.Y.)," "Take You There," and "Return of the Mecca."
Additionally, there will be new stars coming to the show's second season that could be Luke Cage's new foe. Gabrielle Dennis will be joining the show as Tilda Johnson, a skillful doctor that has a complicated history in Harlem.
Although this talented physician tries her best to avoid getting into troubles, it finds its way to her. She is known in the comic book as Nightshade, Den of Geek reported.
Another one coming to Luke Cage Season 2 is Mustafa Shakir as John McIver. He is born a natural leader with overflowing charisma around. However, his real plan is to focus on Harlem to take revenge. He is the supervillainous Bushmaster in the comics.
Luke Cage Season 2 is set to be released on June 22 on Netflix.
© 2022 Korea Portal, All rights reserved. Do not reproduce without permission.