Blackpink Update: Jisoo, Jennie, Rosé, Lisa Enjoy A Trip To Jeju Island On 'Black Pink House'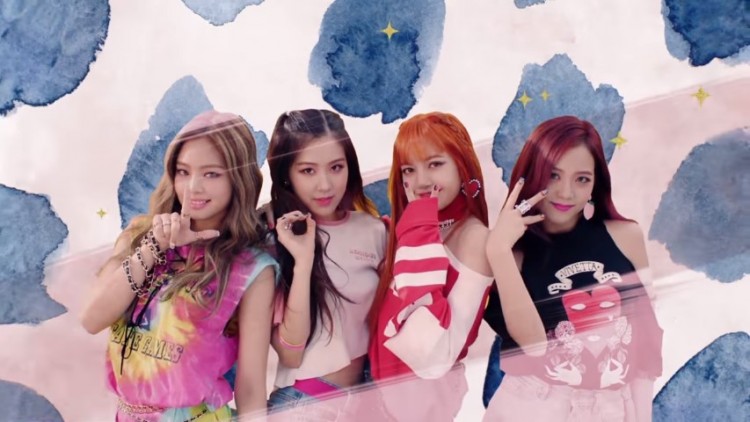 In the new episode of Blackpink's Black Pink House, the girls went to Jeju Island. The "Boombayah" singers enjoyed a day of a quick vacation by exploring the place, doing some missions, and, of course, spoiling themselves on food.
In episode 10, Jisoo, Jennie, Rosé, and Lisa went directly to Dongmun market when they arrived on the island. Just like their previous episodes, the girls can't help but to talk about food, thus they went straightly to the market's food section checking on different kinds of bread and spicy rice cakes, Soompi reported.
The Blackpink members were all amazed to see the meals Jeju Island has to offer. "Maybe it's because it's Jeju Island, but the rice cakes here are so luxurious," Rosé. She was also astonished and felt like they were on a television show, Delicious People, with what they were seeing.
However, knowing how every episode of Black Pink House works, the "As If It's Your Last" hitmakers had to go on a mission. A staff handed the group an envelope that contained their task to look for someone that has the last name, "Bu."
This surname can be commonly found on Jeju Island, so it was an easy task for them. But, while on a mission, Blackpink can't help to bring out some food to fuel their search. And as a reward, they got a sumptuous dinner that was served to the kings during the historical times.
After the feast, it looked like the Black Pink House stars were not still full as they indulged themselves on various desserts, like chocolate Jeju oranges, when they arrived at their connected hotel room. , "We did a lot and ate a lot today. We just have to wash up and sleep now," Jennie said.
However, this was not the case for Rosé, and Lisa as they ordered French fries for their midnight snack. They, evidently, enjoyed the night as they made it a dance and snack party while listening to Taylor Swift and other songs.
At the end of the Black Pink House episode, they said that they were very satisfied with their trip to Jeju Island. They even said that they had enjoyed the Korean culture the most. It, too, wasn't a very expensive trip that made it more fun. "I'd definitely recommend traveling in Korea," they advised.
© 2019 Korea Portal, All rights reserved. Do not reproduce without permission.