'Jessica Jones' Season 3 Renewal: Netflix Might Explore Trish's Storyline As Hellcat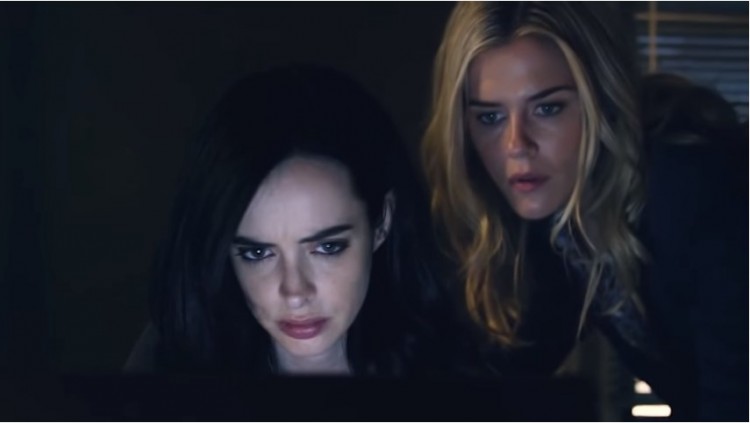 After Netflix dropped the entire 13 episodes of Jessica Jones Season 2 on March 8, fans are now clamoring to see Jessica Jones Season 3. Netflix has yet to announce the Marvel series' renewal, but a lot of viewers are assuming that there will definitely be a new installment coming.
Netflix has been known for not renewing its shows instantly after its release. Thus, fans still have to wait a little longer for the announcement. This is the same thing that the streaming giant did before revealing the new seasons coming to Daredevil, Luke Cage, The Punisher, and Iron Fist.
As for the plot, fans now have a lot in mind how Jessica Jones Season 3 will roll out. Although he was hated for manipulating Jessica's (Krysten Ritter) mind, viewers would like to see Kilgrave (David Tennant) return in the third season.
The Purple Man is now part of Jessica's mind and said he would return if she needed him, there is a big possibility that fans will see the mind controller in Jessica Jones Season 3. Also, Trish (Rachael Taylor) might have a major storyline in the upcoming new installment, Heavy reported.
Evidently, Trish has been a big part of the previous season, but its final episode left fans with a lot of questions. As she managed to find Dr. Karl (Callum Keith Rennie) and convinced him to do an experiment on her, this just proved that she also wanted to have a superpower just like Jessica.
However, Jessica disrupted the operation, thus it didn't succeed. But, when her phone was about to fall, she got it with her super fast reflexes. Amazed by what she did, she knew that it was not normal and an indication that the surgery thrived. In the comic book, she becomes a superhero named Hellcat.
Of course, the story of IGH is still expected to continue in Jessica Jones Season 3. Meanwhile, as Netflix has yet to announce the show's renewal, it is still hard to predict when the new season will be released.
But, according to Den of Geek, Jessica Jones Season 3 is likely to be revealed in November 2019. This is said to give the network a lot of time to release all the shows to clear its lineup schedule.
© 2022 Korea Portal, All rights reserved. Do not reproduce without permission.