Angelina Jolie, Brad Pitt Divorce: 'Maleficent' Actress Reportedly Slowed Down Settelement And Custody Battle; Actor Allegedly Angry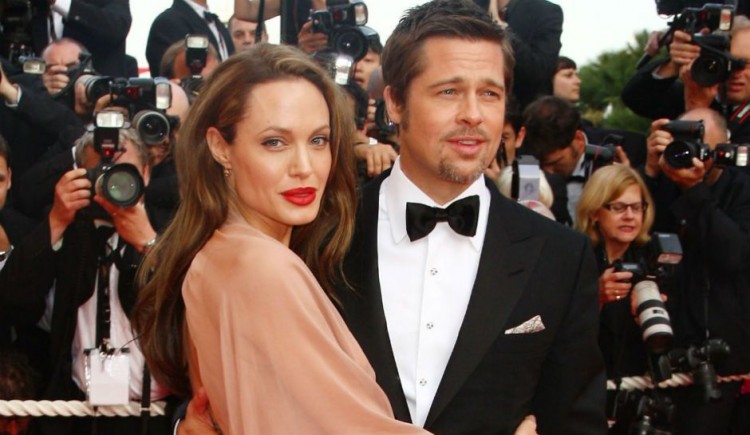 It has been more than a year since Angelina Jolie and Brad Pitt announced their divorce. The former couple declared their decision to split in September 2016 after 11 years of marriage. New reports suggest that the Maleficent actress has ordered to put a halt on the divorce proceedings and custody battles until the year ends.
Neither of the two Hollywood personalities has confirmed the main reason behind their shocking split, which pushed fans to create their own theories and speculations about their infamous separation. Previous rumors suggested that Angelina Jolie was forced to file for a divorce because Brad Pitt is, allegedly, abusing their kids -- Shiloh, 11, Maddox, 16, Pax, 14, Zahara 13, and twins Vivienne and Knox, 9 -- physically and verbally. Other reports claimed that the By the Sea actress could not handle her husband's addiction to alcohol.
An unnamed source told Us Weekly that Angelina Jolie and Brad Pitt have been fighting about a lot of things over the years. The same tipster claimed that their arguments have become worse than ever that the Salt actress finally resorted to a divorce. Aside from their hectic schedules, the ex-pair had reportedly fought over politics.
"She did try to make it work, but her kids come first and she couldn't let them see mommy and daddy like this. The fighting got worse and they disagreed a lot about parenting and a lot of things."
However, recently, an unidentified Life & Style informant claimed that Angelina Jolie has decided to slow down the marriage dispute. It was claimed that the Troy actor has been trying to fix things between them. Because of this, the couple reportedly requested the court to temporarily stop their divorce proceedings until Dec. 31.
"Angie suddenly reversed course. She demanded more time to hash things out, and Brad - hoping to appease her - agreed to a joint request asking the court to keep a temporary judge on their case until Dec. 31."
The source added that Brad Pitt was infuriated after learning about the plans of Angelina Jolie to bring their kids to England. Reports have it that the 42-year-old American actress would be staying in London from April to August to work on Maleficent 2. The former partner of Jennifer Aniston, reportedly, wanted to spend time with his kids this summer and it is unlikely to happen now that Wanted actress is planning to stay away from Los Angeles.
While these reports could possibly be true, it is important to note that neither of the two Hollywood stars has confirmed anything as of yet. Therefore, avid followers of the ex-couple should take these unverified claims lightly until everything is proven true and correct. Stay tuned for the latest news and updates about Angelina Jolie and Brad Pitt divorce.
© 2019 Korea Portal, All rights reserved. Do not reproduce without permission.