'Stranger Things' Season 3 Production Not Affected By Verbal Abuse Allegations Against Show Creators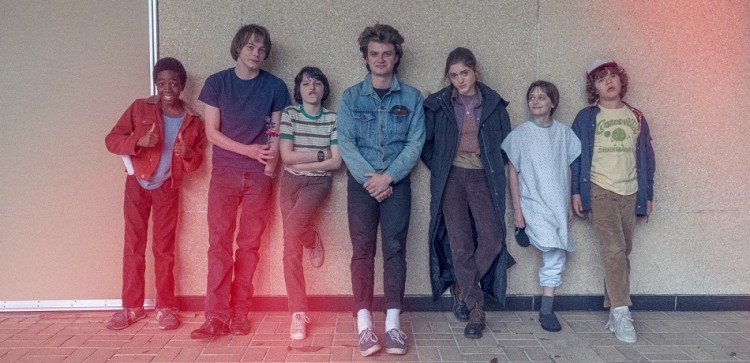 The production of Stranger Things Season 3 will continue amidst allegations of verbal abuse against the creators of the series. Matt and Ross Duffer have been accused of verbally abusing some women on the set. The allegation came from a former crew member of the hit Netflix series.
In her Instagram post, crew member Peyton Brown wrote that she would not be returning to the set of Stranger Things to work on Season 3 because of alleged verbal abuse toward some women on the set. Although she didn't identify the "two men in high positions of power" that she accused of being abusive in her post. She, later on, confirmed that she is speaking about the Duffer Brothers in response to a fan's comment on her post.
Before the comments on the post have been turned off, Brown responded to another comment and said the Duffer brothers also made threats and insulted some people on set. She added that there are members of the production staff who were also forced to quit their job because of the series' creators.
Meanwhile, Brown also shared posts from two women who claimed they had experienced verbal abuse from the show's creators. One of the women identified herself as Script Supervisor for Stranger Things. However, it can be noticed that the woman's first post on her Instagram account was only about a week ago.
The Duffer Brothers' Apologize
The Duffer brothers immediately issued a statement saying they are "deeply upset" about Brown's allegation. The showrunners stressed their commitment to keeping their work environment safe and there has been no issue of discrimination of any kind on their set. The brothers also apologized for the occasions that their temper gets "frayed."
"We are deeply upset to learn that someone felt uncomfortable on our set. Due to the high-stress nature of production, tempers occasionally get frayed, and for that, we apologize. However, we think it is important not to mischaracterize our set, where we believe strongly in treating everyone fairly regardless of gender, orientation, race, religion, or anything else. We remain totally committed to providing a safe and collaborative working environment for everyone on our productions," the Duffer brothers said in a statement.
Stranger Things Season 3 Filming
Netflix has found no wrongdoing on the set of the 80s-set sci-fi hit series. The streaming service also issued a statement supporting the Duffer brothers. Therefore, the production of the series will continue as scheduled.
This is not the first misconduct allegation that Netflix handled recently. In November 2017, House of Cards leading actor Kevin Spacey has been accused of sexual misconduct. Netflix immediately halted the filming of HoC when several people working on the set came forward with new allegations on the actor. The streaming service launched an investigation and subsequently fired Spacey. The production resumed earlier this year and Spacey is no longer in the recently released teaser for House of Cards Season 6.
Meanwhile, Stranger Things Season 3 will start filming in April. It is expected to premiere in 2019. The third installment will be set a few years after the events in Season 2.
© 2022 Korea Portal, All rights reserved. Do not reproduce without permission.