G-Dragon Enlistment Update: YG Entertainment Asks Big Bang Member's Fans To Stop Sending High Volume Of Letters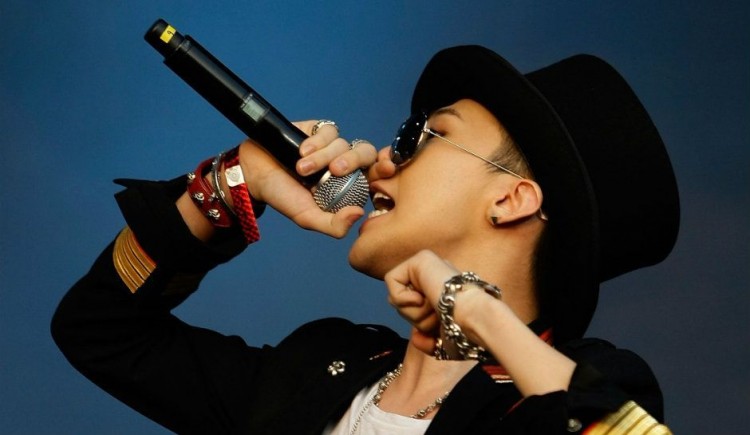 It looks like fans are already missing their favorite Big Bang member, G-Dragon. In an announcement YG Entertainment made on Saturday, March 10, the music company was pleading for fans to avoid sending him a lot of letters during his enlistment.
The bulk of letters the infantry has been receiving greatly affects the works at the military training base. In fact, its operations are being paralyzed because of this.
YG Entertainment has been asking for fans' understanding in a post on G-Dragon's Facebook page. "Urgent Notice to all G-Dragon fans," the statement read. It gave its gratitude to all of his supporters and said that he is in good shape and concentrating on his training.
However, because of the bulk of letters, he has been receiving, the Big Bang member is being in an awkward situation in his unit. The music label revealed that the training center's email account is getting a flood of messages just for the 29-year-old Korean rapper.
Thus, this makes that works within the unit affected. The division is running out of ink and paper that also affects other soldiers as they are not receiving their own letters. This also concerns G-Dragon.
The Big Bang member feels sorry that because of him, his companions cannot read their loved one's letters. He is also apologetic to his fans because he cannot read all their notes.
Either way, YG Entertainment is still thankful for their nonstop support and care to G-Dragon. However, it is kindly requesting to stop sending him a big volume of letters. "We would appreciate if you could refrain from sending their letters at least for a while," it ended its lengthy note.
To recall, G-Dragon got enlisted on February 27, Soompi reported. He chose to enter the military quietly and peacefully, although he was still sent off by a lot of fans and staff.
The Big Bang member was designated at the 3rd Infantry Division recruit training center in Cheorwon, Gangwon Province. He will be given basic training in five weeks and his official assignment will continue afterward. He is set to finish his training on November 26, 2019.
© 2019 Korea Portal, All rights reserved. Do not reproduce without permission.