'Grey's Anatomy' Star Ellen Pompeo Clarifies That Her Salary Is Not The Reason For Jessica Capshaw And Sarah Drew's Exit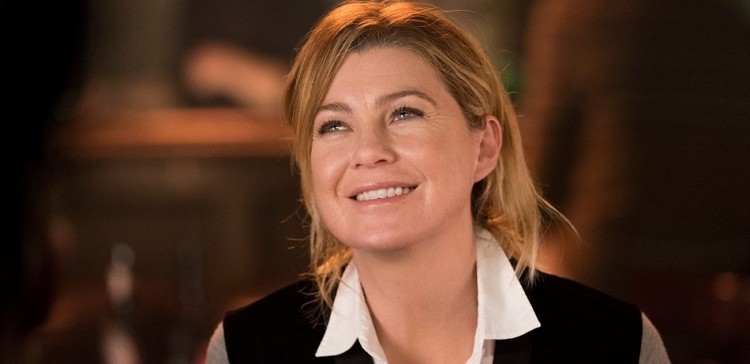 Grey's Anatomy lead star Ellen Pompeo finally broke her silence about her co-stars Jessica Capshaw and Sarah Drew's exit from the show. Since the news about the departure of the actresses from Grey's Anatomy, many fans started to blame Pompeo. She is being blamed due to Pompeo's salary increase as the main reason, which may have prompted Capshaw and Drew's departure from the series.
Now, Pompeo (Meredith Grey) fires back and defends herself against the backlash. In her two posts on Twitter, the actress stressed that her salary bump is not the reason for Capshaw and Drew's exit.
"We R grateful all of you are so passionate but if you knew these two women the way I know them they would not approve of all this nastiness. They both are super shiny happy people. I know you're angry but you're representation couldn't be further from who these women actually are," Pompeo wrote on Twitter.
Grey's Anatomy has yet to be officially renewed for another season. The renewal is imminent since Pompeo already signed a new two-year deal and a significant $20 million salary raise. This made many to speculate that this has something to do why Capshaw and Drew got fired from the show.
Executive producer Krista Vernoff debunked the speculations and called it "wrong and hurtful and misguided." She emphasized on her Twitter post that the decision to let the characters go is purely for a creative reason.
Jessica Capshaw and Sarah Drew's Reaction After They Got Fired From Grey's Anatomy
Both actresses have already expressed their gratitude for the opportunity of playing their characters in the ABC medical drama. Capshaw took to Twitter to express her appreciation for the chance of playing the role of Dr. Arizona Robbins. More importantly, she stressed the significance of her character to the LGBTQ community.
"She [Arizona] was one of the first members of the LGBTQ community to be represented in a series regular role on network television. Her impact on the world is forever. Forever," Capshaw said.
Drew, on the other hand, admitted that she is still in the process of accepting the fact that she will no longer be in the next season of Grey's Anatomy. The actress confessed that she is not yet ready to say her goodbye to the cast and to her fans.
Meanwhile, creator Shonda Rhimes has emphasized in her latest Twitter post the cultural significance of Arizona and April in the show. Arizona is a lesbian while April is a devout Catholic. Rhimes also hinted that fans may also see the characters again in the next season. So far, no information has been revealed on how Arizona and April will leave the Grey-Sloan Memorial Hospital.
Arizona and April in Grey's Anatomy
Capshaw first appeared in the series in Season 5 in 2009 as pediatric surgeon Dr. Arizona Robbins. She was promoted to series regular in the following season. Since then, her role grew. Arizona has been in different battles - professionally as well as in her personal life.
She fell in love with Dr. Callie Torres (Sara Ramirez) and they eventually get married. Arizona survived a plane crash but lost a leg. Just recently, she went into a messy child custody battle against Callie.
As for Drew, she joined the cast in Season 6 as Dr. April Kepner. She has been a member of the Shondaland family for nine seasons. Like Arizona, April has been in many trials as a surgeon and on her personal life particularly her marriage to Dr. Jackson Avery (Jesse Williams). They lost their first baby and now, they are co-parenting their second child.
© 2018 Korea Portal, All rights reserved. Do not reproduce without permission.