Jennifer Aniston, Justin Theroux Divorce: Brad Pitt's Ex Is Reportedly Talking About Disturbing, Nightmare Marriage With Ex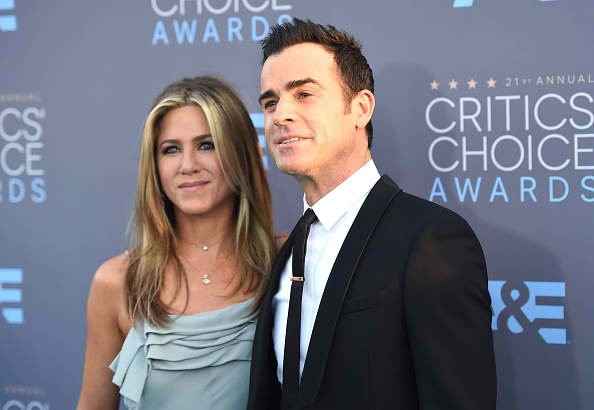 Ever since Jennifer Aniston and Justin Theroux announced their mutual decision to split, rumors about their marriage have emerged. Recent reports revealed that the "Friends" actress felt that her marriage to Theroux was disturbing and a nightmare.
There's no doubt that Jennifer Aniston and Justin Theroux's marriage was one of the most private ones in the entertainment industry. The fans of the ex-couple were definitely shocked with their split announcement, which led to questions and worst, rumors despite their decision to stay discreet about the reasons.
According to The Bobr Times, Aniston and Theroux have been separated since early 2017. The problem in their marriage reportedly started after accusations of deception have emerged while they were in Paris last April 2017. Their vacation was supposed to be a romantic getaway for them, however, it just transpired into a dramatic one.
"It is during their trip to Paris in April 2017 that their romance is ruined," the insider claimed. Their reportedly vacation has turned into a nightmare, instead of happiness and enjoyment.
According to the same publication, Aniston lived a living hell for more than two years with Theroux. "Their union was dysfunctional from the beginning and it has never really been a real marriage. Jen finished often in Courteney Cox in tears," the insider continued.
New Idea even added that their marriage was dysfunctional for the "Cake" actress from the very start. Aniston reportedly caught Theroux flirting with her friends.
"For Jen, Justin refused to change especially regarding its relations with the other women. It has always been the type to flirt, and this situation was Jen uncomfortable. He refused to leave his New York apartment, and his heart was never really in this marriage."
As of this writing, Jennifer Aniston and Justin Theroux are yet to confirm these reports. Thus, readers are advised to take this with a grain of salt.
© 2018 Korea Portal, All rights reserved. Do not reproduce without permission.