'Red Dead Redemption 2' Release Date And Updates: Fans Think Game Might Be Delayed Again, Title Intimidates 'Call Of Duty: Black Ops 4'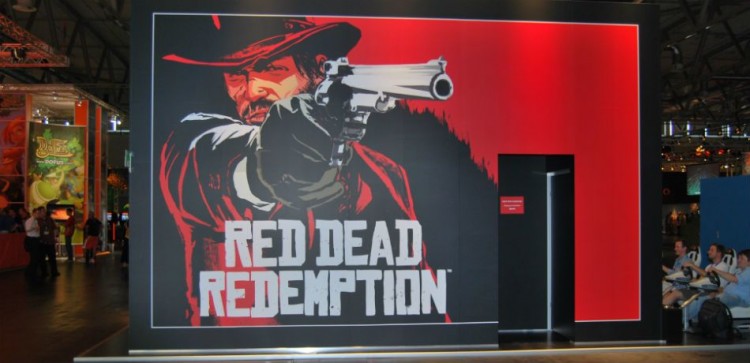 Gamers around the globe are now excited about the upcoming release of Red Dead Redemption 2. The imminent new title had been delay many times over but fans continue to hope that Rockstar Games would finally release it. Now, new reports suggest that the RDR2 is likely to arrive before the year ends.
Screen Rant reported that Rockstar Games is going to release the Red Dead Redemption 2 on October 28, 2018. The game sequel would first be launched on XBox One and PlayStation 4. It was originally scheduled to arrive in 2017 but it has been delayed twice.
Several game enthusiasts complained when the release date of Red Dead Redemption 2 was pushed back again and again. However, Take-Two CEO Strauss Zelnick explained that Rockstar Games is currently making sure that the sequel would be of high quality when it finally hits the game stores. Strauss added that he is confident that the much-awaited game would arrive in the fourth quarter of 2018.
"The entire focus of this organisation is on delivering the highest quality entertainment experiences of any kind. More often than not, we feel proud that we're able to do that. All of our labels are focused on releasing a title when they reach that apex of effort and perfection. And in this instance, Rockstar Games felt more polish was required, and naturally we are in favour of that decision [to delay Red Dead Redemption 2]. The date of October 26 is set, and I am confident thTat will be the release date. We are incredibly excited about it."
Despite the most recent revelation of the Take-Two executive, some players are still doubtful that Red Dead Redemption 2 would be released on the announced date. The Motley Tool shared that the stock price of the game company was not affected even after the game's countless delays. The online website claimed that Rockstar Games' reputation in releasing sure hit titles is one of the reasons behind the mute reactions.
''A week before Take-Two reported its fiscal third-quarter earnings results, the company announced, yet again, that the highly anticipated Red Dead Redemption 2 (the iPhone X of video games in 2018) will be delayed. The stock closed the day down about 1.5%. Perhaps investor optimism was buoyed by the fact that this time a specific release date was given -- Oct. 26, 2018 -- which may suggest that the date is finally set in stone.''
Meanwhile, Forbes reported that the upcoming release of Red Dead Redemption 2 has threatened the imminent Call of Duty: Black Ops 4 game. The news outlet claimed that Activision and Treyarch are scared of the upcoming new offering of Rockstar Games. The publication contested that launching the fourth Call of Duty installment a month before its regular release date is a clear indication that it considers RDR2 as a threat.
The Call of Duty: Black Ops 4 game is set to be launched on Oct. 12 while RDR2 is slated for an Oct. 26 release. Rockstar Games has yet to comment on these reports. Stay tuned for the latest news and updates about Red Dead Redemption 2.
© 2019 Korea Portal, All rights reserved. Do not reproduce without permission.