Brandon Lee Speaks Out About The Alleged Altercation With Tommy Lee, Pamela Anderson Defends Son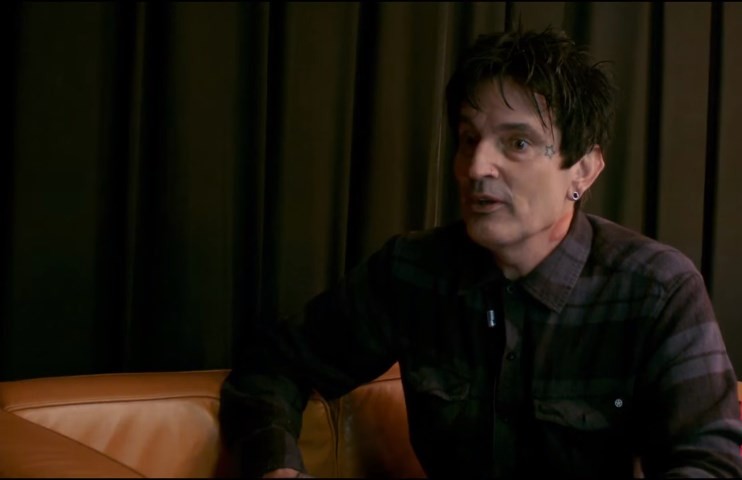 After the altercation that happened between the father-and-son, Tommy Lee and Brandon Lee, the latter finally spoke about the issue. The 21-year-old son of Pamela Anderson felt like he had to speak out about what really happened.
In a statement revealed by USA Today sent by Brandon's representative Teal Cannaday, he blamed his father's "alcoholism" for the scandal that has been bugging them for days. He even admitted that he feels devastated by what happened.
"I've worked tirelessly organizing an intervention and it's incredibly upsetting that it never came to fruition," he said. Brandon also said that he wanted Tommy's "sobriety and recovery" to be a private family matter, but as the latter has been accusing him on social media - he had to defend himself.
Brandon continued to say that he will be continuously cooperating with the law enforcement when needed. And end his statement by saying that he loves his father and he wants nothing but to see him "sober, happy, and healthy."
Tommy, on the other hand, didn't give his response about his son's statement, but he gave his reaction through his Twitter account. The founding member of Mötley Crüe denied everything that Tommy said from accusing him of being alcoholic and his intervention plans.
LMAAAO!!!! I'm happier than I've been in my entire life. I have a few drinks here & there because I'm fuckin retired and enjoying my life. I worked 30+ fuckin years I deserve it. You didn't arrange any intervention, you barely spoke to me while u were here. Just coverin ur ass!! https://t.co/gYHHDX9R5E

— Tmmy L33 (@MrTommyLand) Marso 7, 2018
"LMAAAO!!!! I'm happier than I've been in my entire life," he started his message. The 55-year-old rock start admitted that he is having a few drinks "here and there" as he is already retired and enjoying his life.
He even said that he has been working for more than 30 years, thus he deserves what he is doing. The music icon even revealed that Tommy is not arranging any kind of intervention. In fact, he is even barely speaking to his father. He later bid his goodbye to the world of social media as all he sees are lies.
Meanwhile, Anderson also comes to his son's defense. In a blog post on the 50-year-old actress, which she titled Alcoholism is the Devil, she confirmed that Brandon is working on an intervention for his father.
"He just wants him to get sober," she said. She even disclosed that Brandon just defended himself, ending punching him in the nose "for all of us who he has hurt."
© 2018 Korea Portal, All rights reserved. Do not reproduce without permission.