Nickelodeon Brings Back Blues Clues, Will John Cena Play As the Show's New Host?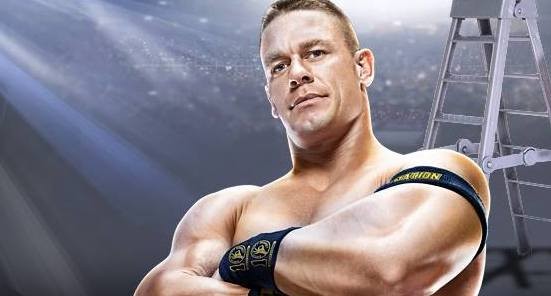 Nickelodeon is bringing back Blues Clues with brand new episodes! And rumor has it that a famous WWE celebrity is auditioning for the part of Steve!
The network has ordered 20 new episodes for the children's show. Production will begin this summer and the new episodes will have a "refreshed signature look."
Nickelodeon is holding an open casting call for a new host in Southern California on April 14.
John Cena Auditioning?
But that's not only the big news... it seems that John Cena has already tried his luck for the role. Adweek senior editor Jason Lynch shared on his Twitter account a photo of Cena at what seems like the audition set for Blues Clues. Cena was also seen wearing the iconic green striped-long sleeves top of the host of the popular TV show.
Reddit users also got a hold of the photo. Many users are on-board for Cena to play the host. Some say that it's because of Cena's charm and kids love him. He's also pretty "goofy and sweet," which makes him a good choice to play the host.
Other reactions even say that it will not come as a surprise to them if Cena actually gets the role.
The Beginning of Blues Clues
The original show ran from 1996 to 2006. It follows the life of a blue-spotted dog leaving behind clues for the audience whilst the show's host, Steve, figure it out to know what his dog wants to do.
Steve Burns hosted the show from 1996 to 2002. Donovan Patton replaced him when he left the series until it wrapped up.
It seems like Nickelodeon has a lot of series coming up. They also recently announced a Loud House spin-off series.
© 2018 Korea Portal, All rights reserved. Do not reproduce without permission.