'Alaskan Bush People' Drama: Gabe Get Emotional As He leaves Browntown, Noah's Cohabits With His Lover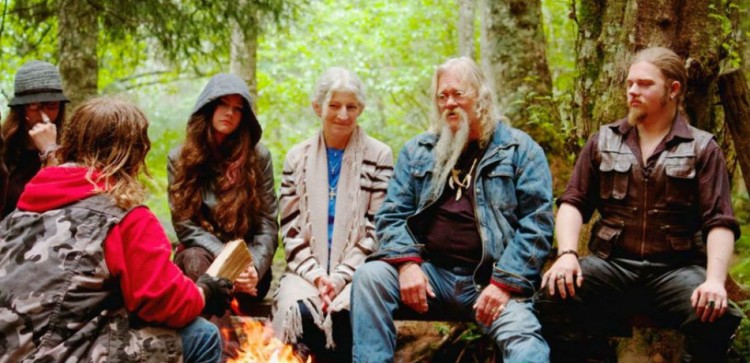 Alaskan Bush People stars seem to be always in the news, whether they like it or not. Recently, two members of the Brown family are the subject of headlines.
Alaskan Bush People has not still returned to the television, hence the avid viewers are using social media to get updates on the Brown family via the children of Ami Brown and Billy Brown.
The Brown family's fourth son, Gabe Brown is presently in the news. According to iNTouch Weekly, he recently took to Instagram to share an update with his followers that shows that "he got emotional leaving Browntown." In other words, he cried when he was on his way moving to Los Angeles leaving Browntown behind.
Gabe also posted a selfie that inundated his fans and followers' likings and comments. Majority of his followers sent him well wishes for his mother Ami, who is diagnosed with cancer. Even one fan directly asked when the family would come back to their home in the Alaskan wilderness.
The matriarch of the Brown family, Ami, was diagnosed with cancer and many people (neighbors, relatives and friends) started considering that she would not survive. The family had to relocate to Los Angeles so she could receive better treatment to combat cancer. Gabe had no choice but to adopt a new life in Los Angeles to save his mother's life.
The youngest son of the Brown family, Noah, recently dropped major hints that he is not up to live with his family. Radar Online confirms that the Brown family's prodigal son is living in a different location with his loved one or simply cohabiting. He and his girlfriend, Rhain have been spotted living in Trinidad.
There may not be any scarcity of drama for Alaskan Bush People, still, there is no indication when the show will return to the small screens.
© 2018 Korea Portal, All rights reserved. Do not reproduce without permission.