'My Hero Academia' Season 3 Will Premiere On April 7, More Bad Guys In The League Of Villains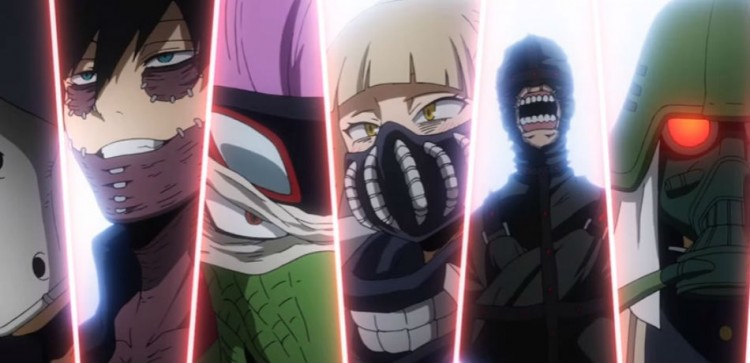 The preparation for the airing of My Hero Academia Season 3 is speedily on the way as Sony Picture Television's Funimation has to keep its promise. The licenser has declared that the comedy adventure manga series will have its premiere on April 7, 2018.
Funimation will stream all the 25 episodes of My Hero Academia Season 3 in SimulDub on FunimationNow and in subtitled simulcast on both Hulu and Crunchyroll in several nations like Australia, United Kingdom, New Zealand, United States, Ireland and Canada, as reported by World Screen.
Season 2, Part 1 will be available for purchase
Before the premiere of My Hero Academia Season 3, Part 1 of My Hero Academia Season 2 will be made available for purchase on Digital HD, DVD, and Blu-ray starting from April 3. IGN reports that a Digital Limited Edition will also be launched that will feature a 40-page art book including a set of 10 holographic trading cards. You can further watch the English dub of the series' Season 2 Part 1 on Hulu on April 3.
Synopsis for Season 3 revealed
Funimation has also released a synopsis alongside the announcement of Season 3's premiere.
It says that the heroes of Class 1-A and 1-B are giving their efforts at the toughest training camp. It further says:
"A group of seasoned pros pushes everyone's Quirks to new heights as the students face one overwhelming challenge after another. Braving the elements in this secret location becomes the least of their worries when routine training turns into a critical struggle for survival," as published by Newsweek.
Since the official declaration of My Hero Academia Season 3's release date, the much-awaited anime series is expected to bring lots of villains. On the other hand, the new trailer further reveals that the series will have new characters including additions to a group of antagonists as well the main conflicts.
The previous season ended with the portrayal of two characters. The viewers will get the chance to see those villains. Spinner, Mustard, Magne, Mr. Compress, Moonfish, Twice and Muscular are the names of the bad guys who all have been recruited to the League of Villains.
© 2019 Korea Portal, All rights reserved. Do not reproduce without permission.