Eric Nam Tweets His Plans To Make A Comeback In April This Year With A New Album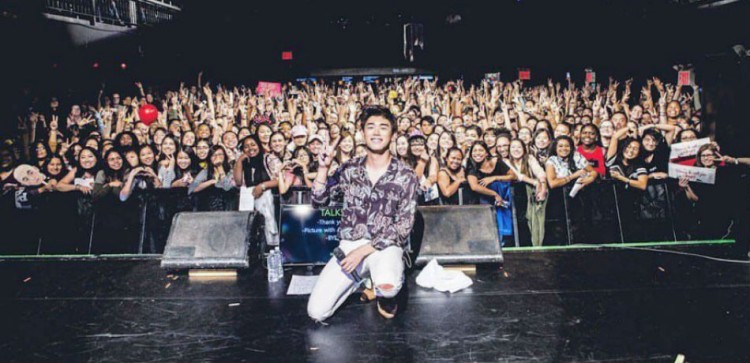 Eric Nam has finally confirmed that he will make his comeback in April this year. The 29-year old Korean American songwriter is presently working on a mini album with the aim to launch it in April.
He also confirmed his comeback through his Twitter account. Without writing many enticing words to let his fans know about his comeback, he has simply tweeted three words "new album april."
new album. april.

— 에릭남 (Eric Nam) (@ericnamofficial) March 6, 2018
Nam's new album will be totally different from his previous singles
According to Koreaboo, Nam has released various singles earlier including his mini album Interview (with the title track Good For You) launched in 2016. In June 2016, he released his first US single Into You in alliance with an electronic band named Kolaj.
This will be his first mini album in more than 2 years. It is further said that the upcoming album would be very different from the previous singles that his fans were used to. He has been active on a plenty of shows such MBC's We Got Married, No Oven Dessert 2, Wizard of Nowhere just to name a few.
Several Hollywood celebrities were interviewed by Nam
Nam was the MC (Master of Ceremonies) between 2013 and 2016 of After School Club and its spin-off The ASC After Show, which are the top popular programs of Arirang TV.
He has interviewed many of Hollywood's biggest celebrities such as Matt Damon, Emma Stone, Andrew Garfield, Robert Downey Jr, Paris Hilton, Benedict Cumberbatch, Jamie Foxx, Amanda Seyfried, Ki Hong Lee, Miranda Kerr, Noel Gallagher, Barbara Palvin and many more.
He is considered a multi-talented entertainer and interviewer. He has also worked with several American and Korean celebrities throughout his career. Girl's Generation's Seohyon, Hoya, Gallant, Timberland, Wendy of Red Velvet, Epic High's Tablo are some of them.
© 2019 Korea Portal, All rights reserved. Do not reproduce without permission.