'Black Mirror' Season 5 Theories: Charlie Brooker Might Give Sequels To Show's Best 12 Episodes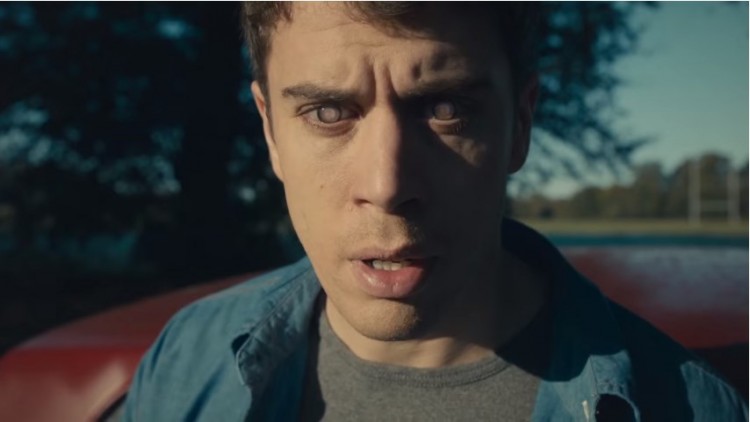 Fans now have all the reason to celebrate as Black Mirror Season 5 will definitely be in the works. Netflix has announced the critically-acclaimed anthology series' renewal in a tweet on Monday.
The streaming giant unveiled a short mysterious teaser that showed 12 episodes from the show's four seasons. The clip later revealed a tagline saying, "Be Right Back," which confirmed the series' return.
The buffering series of episodes also has a caption, "The future will be brighter than ever," hinting at what Black Mirror Season 5 will look like. The 17-seconder video first showed its best chapters before it zoomed out to reveal 12 small screens showing other known episodes. It later froze and featured loading symbols.
In the true Black Mirror style, nothing is revealed about the next installment's storylines. So, a lot of fans tried their best to analyze what Netflix is trying to reveal with the short trailer.
According to Daily Express, there might be a hidden clue lying behind the words "be right back." It also referenced Season 2's Episode 1 with the same title. So, there are theories that all of the revealed 12 episodes of the show will be given sequels by its creator, Charlie Brooker.
The future will be brighter than ever. pic.twitter.com/slVeg3VPd7

— Black Mirror (@blackmirror) Marso 5, 2018
The 12 little screens could be signaling that Black Mirror Season 5 will have 12 episodes, which definitely longer than its previous seasons. The 12 clips also showed the best episodes of the series and all of it later changed into loading symbols, which could mean that it would be continued.
The 12 episodes seen were "The National Anthem" and "The Entire History Of You" from Season 1. Also, "White Bear" and "Fifteen Million Merits" from Season 2 and "Nosedive," "Playtest," and, of course, "San Junipero from Season 3 were revealed. Lastly, "Crocodile," "Hang the DJ," "USS Callister," "Black Museum" from Season 4, and the special "White Christmas" are also shown.
To recall, the previous season explored different kinds of dystopian drama from dating apps, a museum of horrors, a Star Trek kind of mind game, and many more. So, it is a big mystery what Black Mirror Season 5 will be really all about.
© 2018 Korea Portal, All rights reserved. Do not reproduce without permission.